Why You Should Get More Sleep
Lady Gaga, Please Get Some Sleep!
During her recent concert in Sweden, Lady Gaga stopped the show to address her recent trouble with exhaustion and jet-lag, telling her fans, "I'll sleep when I'm dead."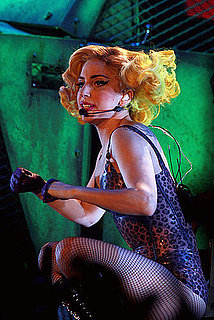 Between keeping up her famous appearance, maintaining a hectic, long tour schedule, and rigorous workouts, Gaga has a lot going on — and not sleeping is not the answer! In fact, if Lady Gaga is trying to maintain her toned physique, lack of sleep might make it even tougher; a 2005 study found that sleeping fewer than seven hours a night corresponded with a greater risk of weight gain and obesity. And for every hour of lost sleep, that risk increased. And recent studies have found that both men and women consume significantly more calories when they're faced with fewer hours of sleep.
And her weight isn't the only thing that could suffer. Find out what else could happen when you keep reading.
Without enough sleep, her performances could suffer, too. According to researchers, getting more sleep can increase athletic performance. While the study was small, it found that after sleeping for 10 hours each night athletes performed significantly better.