Why You Should Have a Workout Buddy
How a Workout Buddy Challenges Your Fitness Routine
You know that having a workout buddy can make exercise fly by, but it's not just about having someone to laugh and talk with you while you sweat. Read on for three ways exercising with a buddy challenges your workout.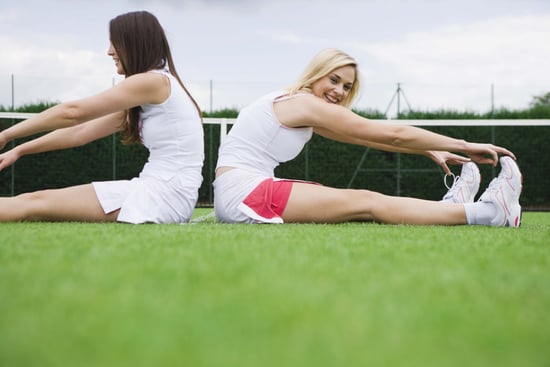 They make you push yourself: The right workout partner helps challenge you to become better at your workouts, whether you're side by side on the elliptical or on an outdoor run. By racing each other, pushing each other to go for a few more minutes, or teaching each other the most effective ways to exercise, you and your workout buddy can both help push each other to the next level.
They help you branch out: You swear that you hate Zumba but begrudgingly take it at your buddy's urging — and now, you've found a new fitness love. Not only can trying something new with a friend help you feel less self-conscious if you're worried about looking awkward, but acquiescing to a friend's insistence to try something new can also inject fun and variety back into your workout routine, helping you avoid that dreaded fitness plateau and continue to see results.
They're foils for your excuses: Can't meet your friend at the gym because you forgot your socks? She just so happens to have an extra pair. Woke up late and now don't have time to fit in a run? "We'll just go for a quick one," your buddy says. No matter how much you've talked yourself out of your workout for the day, a good workout buddy won't take no for an answer so you continue to stay on track with your workout plan.