Why You Should Increase the Incline on the Treadmill
3 Reasons to Increase the Incline on Your Treadmill
Whether or not you love the treadmill incline as much as Jennifer Aniston does, increasing it is an efficient and smart way to get the most out of your run. Here are three important reasons to up the incline on your treadmill.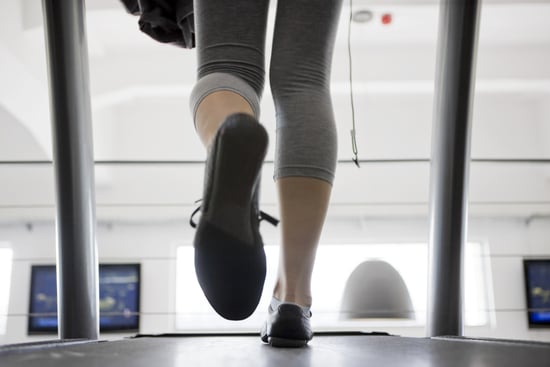 Calorie burn: Upping the incline, even just a little bit, will help you burn a few extra calories with just a little more effort. Going from a zero-percent incline to five-percent incline burns over 100 more calories when running for 30 minutes, no matter your pace. Check out our chart to see just how many calories running on an incline burns. You might be pleasantly motivated.
Bikini bum: Kill two birds with one stone by working your lower body while raising your heartbeat, just in time to show off all your hard work on the beach. Just like running hills or hiking, running on the treadmill is a great exercise for toning your glutes and quads.
Better runner: If you've never run outside before, hopping off the treadmill and onto the road can be a wake-up call, since running outside isn't as easy as running on a flat, consistent treadmill. But if you increase the incline whenever you run inside, you'll be amazed at how much better your endurance and stamina become.
Of course, you'll really feel it when you start upping the incline more than a few percentages (it'll affect your pace as well, so take it slower if needed), but you'll be glad you did. Ready to start? Here's an under-20-minute incline treadmill workout if you're pressed for time, or try this rolling hills treadmill workout instead.