Why You Should Meditate
Healthy Living Tip: Start a Meditation Practice
Meditation may seem a little far out for your fit taste. However, if you're ready to improve your quality of healthy living, it's time to rethink this ancient tool. Study after study has shown a direct correlation between meditation and reduction of gray matter in the amygdala, a region connected to anxiety. Besides alleviating stress, daily meditation also promotes productivity, boosts your mood, and fosters self-control.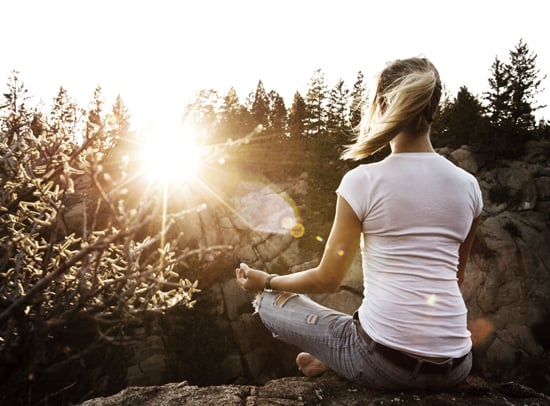 Sticking with a meditation practice — even just 10 minutes! — will help your body and mind reap all the benefits meditation has to offer. If you're not sure where to begin, consider checking out a guided meditation, where soothing sounds and a calming voice will move you through a meditation. Above all else, don't sweat the technique; instead, focus on your breath.
Are you getting serious about your health this year? If a trip to Mexico, a Vitamix, and a ton of new gear sweetens the deal, then enter our Get Fit For 2013 Giveaway for the chance to win. You'll receive quick healthy living tips — just like this one — delivered directly to your inbox.