Why You Should Register For a Race
3 Reasons You Should Sign Up For a Race Now
Is one of your goals this year to run a race? Here's why you should sign up for one ASAP!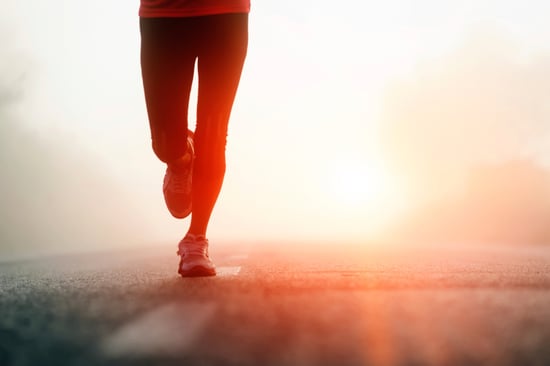 To test the waters: You don't have to convince yourself to sign up for a marathon; there are many smaller races that will give you the sense of accomplishment and help you decide if running is for you. 5K races, for example, are great for new and experienced runners alike; even if you've clocked longer races under your belt, 5Ks are a great way to test your speed and improve on your time. If you're new to running, five kilometers (or 3.1 miles) is the perfect distance to tackle as a beginner. If you're new to 5Ks, here's a 5K training plan for beginners.
To stick to your goals: If you're like most of us, your New Year's resolutions include a new (or better) fitness regimen. Signing up for a race now will help you not become a member of the broken resolutions club. After you sign up for a race, look for a running club to join; training for a race with newfound friends will further ensure that you stay motivated and on track.
No last-minute diet plans: Sign up for a late-spring marathon now and you'll have ample time to start a four-month marathon-training plan. Committing now will help you finish your race like you want to, but will also help you stay ahead of the game when it's bikini weather; you won't have to resort to last-minute diets and crazy fitness regimens when Summer rolls around.