Why You Should Run Outside
3 Important Reasons to Run Outside This Fall
Gone are the searing Summer days that forced you to find refuge inside a gym, but before long there will be stormy skies to thwart any outdoor exercise plans. Before Winter arrives, here are three reasons to get off the treadmill and get on the trail.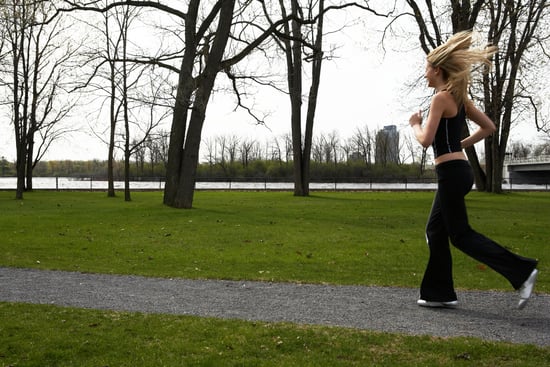 Burn more calories. You go outside, run the same distance you usually run on the treadmill, and wonder why you seem so much more out of breath. The fact is, the treadmill helps propel you forward by pulling your legs back as you run, and the lack of wind resistance helps you, too. Without that extra help while you pound the pavement, you burn more calories running outside than on a treadmill — about five percent more, according to studies.
Become a better runner. In addition to burning more calories, that wind at your face and those obstacles at your feet can make you work harder during your outdoor route, which means you'll see improvements in your endurance and stamina much faster than if you stuck to your treadmill. If you're training for a race, want to increase your endurance, or otherwise want to up your runner's game, it's essential that you incorporate a few days of outdoor running into your normal schedule.
Beat the monotony. I love a good treadmill session for catching up on Bravo reruns, but sometimes you just can't stand another 30 minutes of channel surfing (or staring at the wall). Running outside can turn boredom into fun, and you may be amazed at how much scenery you're missing when you're in a car or on the bus. Plus, you can download a smartphone app to track your progress, pace, and route without having to stare at a countdown the whole time.
Whether you're new to running or just new to running outside, here are five important tips for beginning runners.