Why You Should Sign Up For a Gym
5 Reasons You Need a Gym Membership
Not everyone loves the gym — and in fact, there are times when canceling your gym membership is a good idea. But if you're wondering whether to sign up for a gym, here are five reasons one may be perfect for you.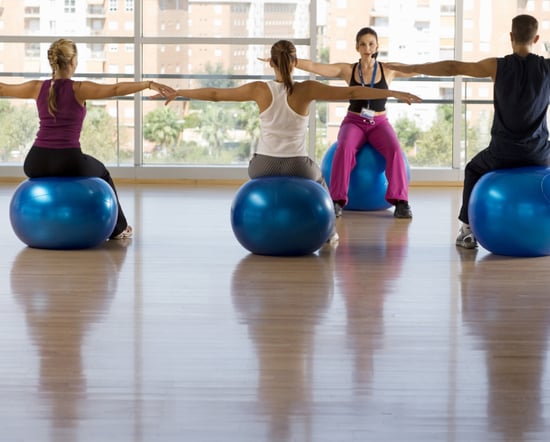 You're new to it. If you've never exercised before, you'll need someone to show you the ropes to prevent injury. Joining a gym is good for this reason — you'll be able to get expert help and check out how more experienced exercisers do it.
You haven't used your DVDs in months. If your erstwhile dedication to exercising at home has turned into, "There's always tomorrow morning, right?" you can benefit from some extra motivation. Taking the time to go to the gym will help put you in a mindset that has you sticking, not skipping, your workout.
Read on for three more reasons you should join a gym.
You like class variety. It's one thing if you're dedicated to your Bikram yoga studio, but if you like to dabble in different types of fitness classes, joining a gym is for you. Having a gym means you can experience different types of workout classes, from aerial yoga to Zumba, without having to join a new studio every single time.
You like the social experience. Even if you're not a regular attendee of those cocktail-and-pizza gym social hours, working out at a gym still injects a social element into your exercise routine. You end up seeing the same people in class or next to you, and whether or not you end up finding a new workout buddy, recognizing the dedication in your fellow gym-goers can be inspiring.
You like the convenience. Joining a gym may be less convenient than working out at home, but if you're not a fan of the living room workout (see above), joining a gym may be the next best thing. It's a one-stop shop when it comes to strength-training and cardio, and you know once you get there, you just need to get in and out.
Why do you love your gym?