Why You Should Be Snacking
3 Reasons to Snack and How to Keep It Healthy
Snacking is often seen as the opposite of healthy, but in fact, it can be a powerful tool in helping you stay on track. Whether you want to lose weight or just maintain, here are three reasons why you should snack, and how to do it healthfully.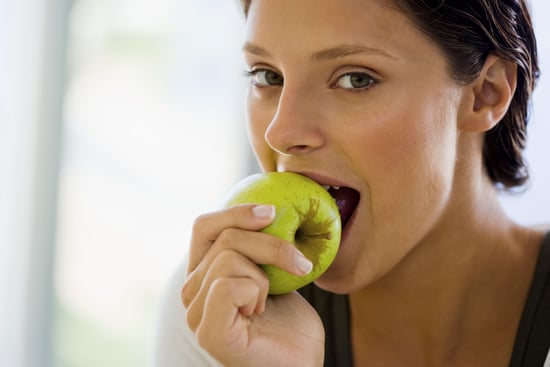 Prevent overeating: Waiting until you're ravenous to eat is a recipe for disaster. Suddenly, everything starts looking good, and you don't want to wait to prep a healthier option. By eating a low-calorie snack that fills you up, it's easier to say no to overindulging, and not only that, snacking helps keep your metabolism revved up as well!
Ensure you're getting your nutrients: It can be hard to meet all your nutritional needs in just three meals a day. If you snack healthy with fresh foods, you'll be able to fill in any nutritional gaps you have from just eating meals. By making produce a priority when it's time to snack, you'll be well on your way to hitting that five-servings-a-day goal.
Keep your energy up: Snacking on the right combination of protein and complex carbs can beat an afternoon slump and help get you through the day. Snacking regulates your blood sugar to combat a drop in energy, which can be the difference between skipping an evening workout or powering through one before dinner. If you normally experience the afternoon slump, here are some healthy energy-boosting snack ideas.
Of course, the downside of snacking is that you risk eating way more calories than you need, often because you don't realize how many calories are really in that handful of chips. Need a snacking makeover? Read on for how to make snacking work for you.
One of the most important things to remember with keeping snacking healthy is to make sure that you are prepared. You should plan on eating two snacks a day, says nutritionist Alexa Fishback — one should be under 100 calories and one should be more substantial, 100-200 calories. And, as celebrity trainer Valerie Waters adds, it's important to time snacks correctly so they help you get from meal to meal.
Now that you're convinced that snacking is good for you, here's how to do it right. Make these 100-calorie snack packs to take with you on the go or try these healthy snacks that are under 200 calories!