Why You Should Stick to Your Summer Diet and Exercise
Fit Tip: Keep It Up Long After Summer Ends
Last-minute Summer shape-up plans may help you shed pounds and tone fast, but they do involve a lot of hard work and dedication as you race against the warm-weather countdown. So as you ramp up your healthy routine in time to don that bikini, make an even better resolution: stick to your new healthy resolutions, even after the Summer season fades.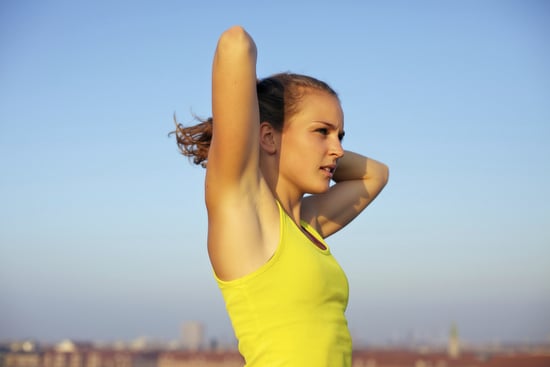 Whether you're detoxing with a debloating meal plan or kicking your workouts up a notch, Summer prep can be the best time to jump-start a commitment to a healthier lifestyle, not only because you're making healthy eating and exercise a habit, but also because waiting until the last minute to prep for a beach vacay can be stressful! Insanity's Shaun T says it best: "Make it a lifestyle change so next Spring you're not cramming for the test," he recently told us. (In the meantime, you can read his tips for last-minute Summer prep here).
Does this season's frantic shape-up routine have you vowing to make a healthy diet and exercise routine part of your regular life? Luckily, you don't have to do it alone; follow our tips on how to stick to an exercise routine, and this time next year you can rest easy knowing you don't have to beat the clock!