Why You Should Wake Up Earlier
An Extra 15 Minutes in the Morning Could Change Your Life
I'm not naturally a morning person. My love of SoulCycle got me out of bed for months, but since I cut back on this workout out of necessity, I've fallen back into old habits. Hitting the snooze button five-plus times leaves me feeling groggy, seriously pisses off my boyfriend, and makes me rush around like a madwoman before running to the bus. In short, it's not the most pleasant way to start my day.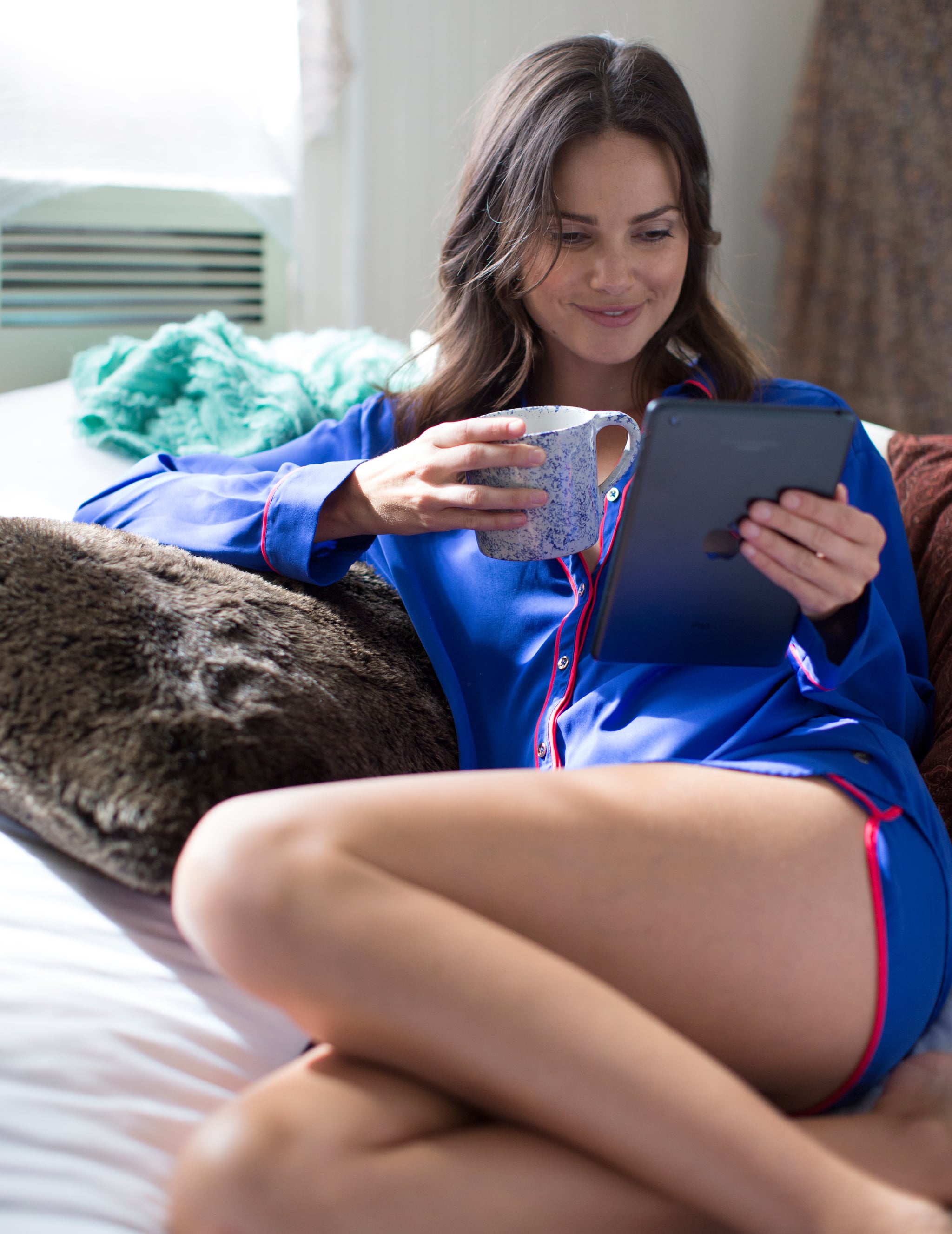 Lately, however, I've found that waking up (and actually getting out of bed) earlier totally transforms my morning. I know that staying in bed can feel like the right decision when you're cozy under the covers, but try waking up 15 minutes earlier, so you'll have ample time for one (or a combination!) of the following healthy rituals.
Stretch it out: Get out of bed to roll out your mat. This short and sweet yoga sequence leaves you feeling energized and focused.
Make a list: Instead of scrambling to remember what you need to accomplish all day, take the time to write down everything you need to do in the morning. There's nothing more satisfying than crossing things off that list.
Sit in silence: A short meditation can change your whole day. Breathing deep and sinking into relaxation is more than a hippie practice — science supports it.
Dance it out: Blast your favorite tunes and make crazy moves around your bedroom. You'll burn calories and amp up your endorphins.
Enjoy a fresh breakfast: We swear by make-ahead breakfasts over here, but there's something special about cooking and enjoying a breakfast before work. Here are some quick recipes to try.
Make a call: Enjoy a quick catch-up session with a good friend or family member. You'll feel relaxed and connected all day long.
Take tea time: Lounge and linger over a hot cup of tea or debloating hot water with lemon instead of grabbing that travel mug and rushing out the door.
Grab your roller: Feeling tight after a tough workout? Give your body a minimassage with a foam-rolling session. Your muscles thank you in advance.

DIY

spa party: Pretend you took a quick trip to the spa with this soothing clay mask or foot scrub. It's the next best thing!
Get lifted: You might not have time for a full workout, but you can work on toning up with a short strength-training workout. Get ready to feel the burn.
Prep your lunch: Don't be forced to grab takeout. Put together a balanced lunch in the morning that will keep you energized in the afternoon.
Go on a long(er) walk: Always scrambling to take your dog out as quickly as possible? Take the time to go on a long walk. Your pooch thanks you in advance.
Just read: When's the last time you had time to read something other than your email in the morning? With 15 extra minutes you can read your favorite site or a chapter in your book before work.
Practice affirmations: Kick off an affirmation practice to start your day off on a strong and positive note. This takes way less than 15 minutes and can transform much more than just your morning routine.
Clean up: Make your bed, wipe down surfaces, or do a quick kitchen scrub. Keeping your house free of lingering germs will keep you healthy, and there's nothing better than coming home to a clean house.
Image Source: POPSUGAR Photography