Why You Should Wear Running Socks and Underwear
Workout Wardrobe Basics You Shouldn't Neglect
You've scored a few cheap workout tanks and splurged on your Lululemon capris. Where else should you spend your money when it comes to your workout wardrobe? Don't forget these foundation essentials for a comfortable workout.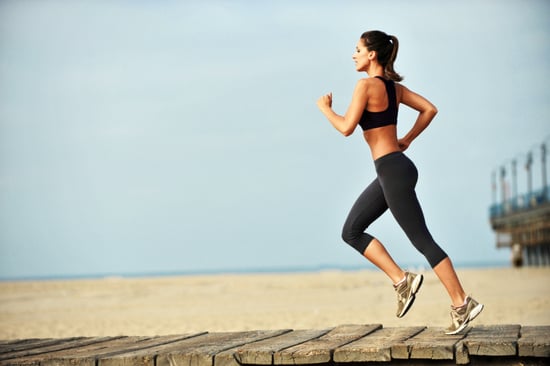 Sports bra: Well-endowed or not, an intense workout calls for the right sports bra. Regularly working out in one that doesn't support you correctly can lead to discomfort, loss of elasticity, and even pain. While simple sports bras may be OK for less-intense workout days, don't make a habit of donning one before your next kickboxing class. Read how to pick the right sports bra here.
Underwear: If you're not one to go commando during a workout, then finding the right underwear can definitely help you feel more comfortable while you exercise. The perfect pair for an intense workout stays hidden under your tightest running leggings — no VPLs here — are made with technical wicking material. Learn more about whether not wearing underwear when exercising is unsafe here, as well as which style to choose if you do.
Running socks: Feet feeling worn, blistered, or sweaty? You may be wearing the wrong pair of socks. Find a pair that's padded but not too thick — so your feet don't feel too tight in your shoes — and wicks away sweat while also offering breathability.