Why You Should Wear Sunglasses For Eye Health
5 Reasons to Wear Sunglasses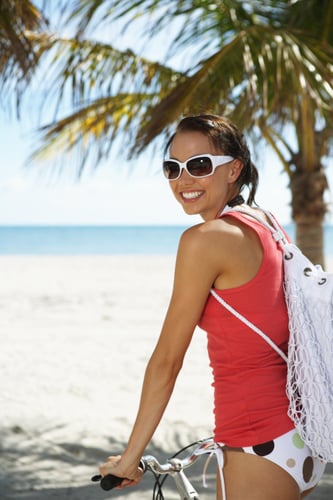 We're finally enjoying some warm, sunny weather here in San Francisco, but even when it's not Summer or incredibly sunny, sunglasses are a must-have accessory for your health. Here are five reasons you should absolutely wear sunglasses.
Avoiding sunburn. It is possible to sunburn your eyes, resulting in redness, irritation, and a gritty feeling similar to sand in the eyes. Ouch!
Maintaining long-term eye health. Overexposure to UV rays can lead to cataracts and glaucoma. Choose sunglasses that screen out 75 to 90 percent of light and block at least 95 percent of UVA and 99 percent UVB radiation. Wearing a hat doesn't hurt either.
For three more reasons to get shady,
.
Preventing wrinkles. Sunglasses keep you from squinting, and squinting can increase the wrinkles around your eyes .
Avoiding skin cancer. Sunglasses shield you from potential skin cancer of the eyelids. Just remember, the sun is even stronger in early morning and late afternoon.
Looking cool. Do you really need another reason?