Why You Should Work Out With a Friend
Why Having a Fitness Partner in Crime Works
When it comes to healthy weight-loss and fitness goals, teaming up with a partner on a similar path is a huge help. You can't expect to lose weight if your boyfriend, roommate, or closest friend constantly suggests indulging in unhealthy foods or encourages you to head to happy hour instead of hitting the gym. Having a partner in crime when it comes to healthy living can make the whole process far less painful — maybe even enjoyable! Here are a few reason to buddy up.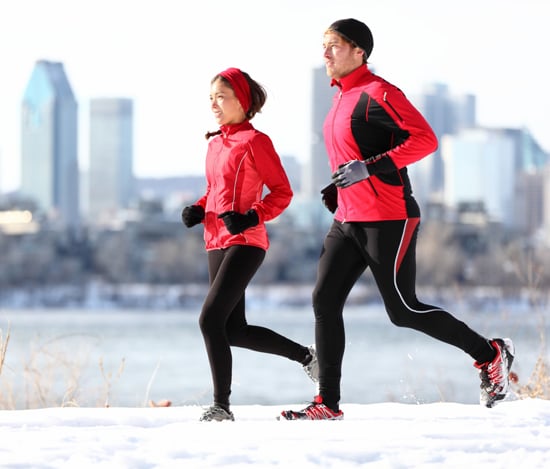 Stay accountable: Bailing on a workout or putting fitness on hold are easy traps to fall into, unless you're not the only one these actions affect. When you're working with someone on a similarly fit track, you'll be less likely to cancel healthy plans like cooking at home or hitting up a new workout class.
Build healthy competition: While pushing each other too hard could strain your relationship, there's nothing wrong with a little competition to keep things moving forward. Whether it's hitting a new milestone in a tough workout class or being able to run an extra mile, challenge your fitness partner to reach new heights — and be sure to celebrate his or her success when it's due.
Connect with someone close: Fitness and weight-loss journeys don't just affect your physical well being; they can also be a mental challenge. Having a close friend or loved one who knows what you're going through — and is willing to talk about it — can be a huge help when you need someone to confide in. Listening to him or her can also bolster your commitment to health.