Why Are You Watching Super Bowl 2012?
It's Almost the Super Bowl — Are You Watching For the Game or the Fun?
Maybe you're a Giants or Patriots fan or maybe you just have a love of the game. Or maybe you'll take any excuse to hang with friends and family or to talk pop culture the next day at work. Every year, more and more people tune into the Super Bowl — last year's was the most-watched event in television history; after all, between excessively expensive commercials and halftime shenanigans, there's a lot to keep you entertained even if you've never been a fan of the sport.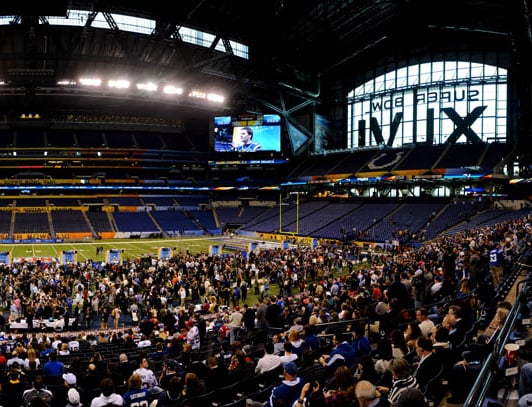 With all that's happening on Sunday, what's your reason for watching the game — fun, food, or football? Or let us know if you're doing something else instead!