Win $100 Nike Gift Card in Get Fit For 2010 Challenge
Get Fit For 2010: Challenge 11, Play Catch-Up
We have made it to week 11 of our 12-week community challenge and giveaway. You've come a long way, baby — from sharing your healthy goals for 2010 to reviewing your favorite fitness DVD.
This week's challenge: write a blog post in the Get Fit group of your standout moment from all the challenges. You can also take this opportunity to play catch-up and do any of the previous challenges you have not completed.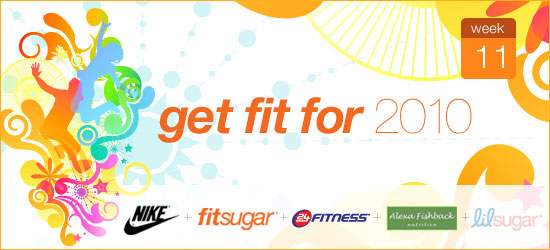 Remember, the more entries you've made, the more chances you have to win our weekly prize — a $100 Nike gift card — and our fabulous grand prize: a $1,000 gift card from Nike; a year of personalized nutrition plans by nutritionist Alexa Fishback, plus a copy of her book; a year membership to 24 Hour Fitness for you and a friend; and two Bodybuggs. At the end of three months, we will pick a grand prize winner at random from all of the entries in all of the weekly challenges.
Here are the previous 10 challenges.
If you're not already a member of the PopSugar Community, register here now. Click here for the official rules.
You have until 11:59 p.m. PDT on Sunday, March 28, to complete the 11th challenge, play catch-up, and enter to win some fun fitness goodies.