Win a New Windows Phone 8 and $1,500
Create a Fitness Inspiration Board on Pinterest For a Chance to Win $1,500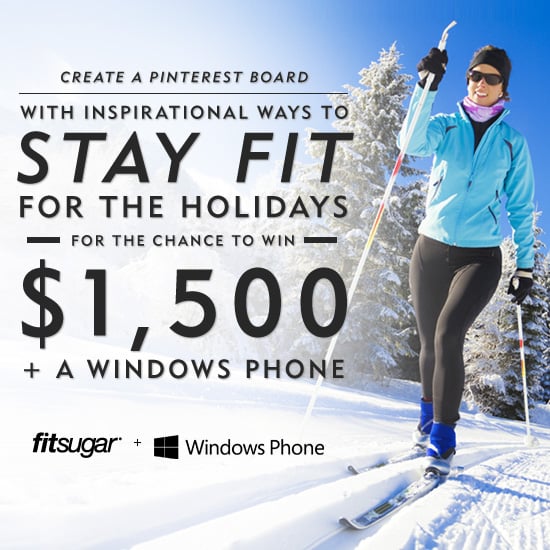 With a little inspiration and a bit of willpower, you can stay fit over the holidays. The days between Thanksgiving and New Year's are filled with tempting treats and many distractions, so create a Pinterest board to remind you of your fitness goals. Filling an inspirational board with time-saving workouts and ways you plan to stay in shape until January will certainly help you stay on track over the holidays. To give you a little added incentive, we're giving away $1,500 and a new Windows Phone 8.
See the instructions below on how to create your Pinterest board. Be sure to share your tips and tricks for staying fit for the holidays. Our editors will then select their favorite board and give out $1,500 to make your holiday wishes come true.
How to enter:
Create a Pinterest board titled "Windows Phone Staying Fit for Holidays."
Pin at least five (5) ways you will stay fit over the holidays and build out a board on Pinterest using the hashtag #fitforholidays on all pins.
Submit your name, email, and include a link to your "Windows Staying Fit for Holidays" board to the contest page here.
Official Rules