Winter Root-Vegetable Recipes
Can You Dig It? 5 Lesser-Known Root Veggies to Try This Winter
Carrots and potatoes probably have a home on your table, but there are plenty of lesser-known root veggies that deserve a cameo during colder months. Create a more interesting home-cooked meal you'll be excited to dig into with the help of some seasonal produce.
Sunchokes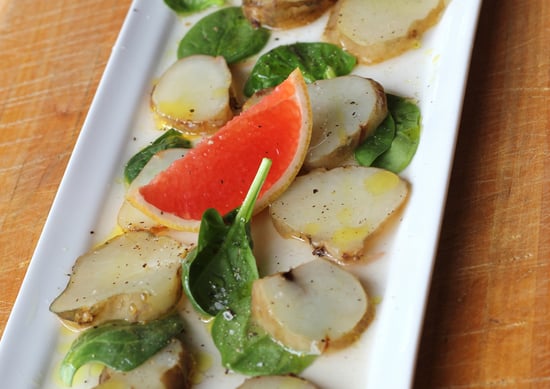 Sunchokes, also known as Jerusalem artichokes, offer a similar texture to potatoes, but they also provide a quarter of your daily iron requirement. Keep things seasonal in this recipe for sunchokes with citrus and honey; instead of grapefruit, try some in-season blood oranges.
Celery Roots and Parsnips


Instead of laying your dinner atop a bed of heavy mashed potatoes, try this lightened-up celery root and parsnip puree that makes use of two root vegetables you might not have worked with in your kitchen.
Keep reading for two more root veggies to dig in to.
Radishes


In need of a little vibrancy in your Winter diet? This gorgeous detox radish salad from Healthy Happy Life is an inventive way to add radishes to your plate. Radishes are low in calories and high in fiber.
Daikon


Don't let the look of this Winter root veggie scare you away. If you're a fan of radishes, then chances are you'll enjoy some daikon. Slice it up and enjoy it raw for some detox power, or serve sautéed daikon as a healthy side.