Winter Sports to Do Instead of Running
Get Your Mileage Out of Winter: Seasonal Sports For Every Type of Runner
Winter sports are seasonal, but running is a lifestyle. Match your everyday running mode with the right Winter sport to get a perfect seasonal swap for your usual afternoon run. Walkers, joggers, and even the occasional runner will find refuge in a sport that suits them best this season.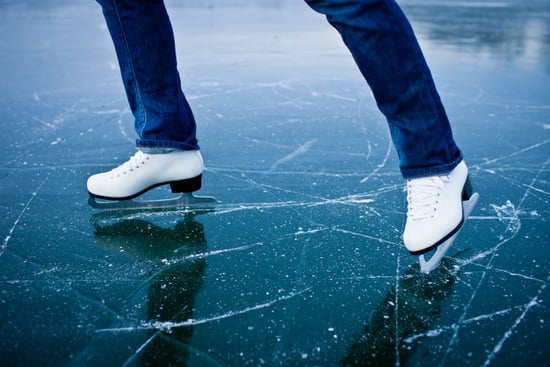 Endurance runner: For the patient runner who knows how to keep pace and build stamina, have a go at cross-country skiing. Unlike downhill skiing, where your body gets a boost from gravity, cross-country skiing relies heavily on your strength and ability to keep a steady pace. Just like with a marathon, bring plenty of fluids and snacks depending on the duration of your ski run.
Sprinter: A quick run down the slopes can go by as quickly as a few minutes, just like a sprint. If you used to run relay races or enjoy finishing your workout with a good sprint on the treadmill, then try taking that energy to the slopes. Downhill skiing goes by so quickly that you never get bored, and the agility-requiring movements will definitely improve how quick you are on your feet — talk about an adrenaline rush.
Trail runner: If you're someone who enjoys running the trail and getting a different experience every time you run, then you might be somewhat of a thrill-seeker, as well. With snowboarding, there's an array of possibilities to get your adventure ride in on the slopes. New jumps to try, barrels to launch off, and even just regular blue-square runs can have you feeling more alive.
Interval runner: As a dynamic runner who enjoys a little piece of everything, you probably like variety. Ice skating allows you to move more freely than you can in other snow sports. Your speed depends on your mood in the moment, and you can even work on your flexibility at the same time. To keep yourself from growing bored of just circling around, try something new each time. Moves like lifting one skate off the ground or making a small turn can be exciting, even for the intermediate ice skater.