Woman Embarrassed to Work Out in Public, Study Says
What Makes You Embarrassed When You Exercise?
A new survey out of the UK says that embarrassment may be keeping some women from exercising; in fact, everything from dreading how they look in skin-tight exercise clothes to fearing that they're too uncoordinated for dance class has led some women to forgo outdoor or public workouts in favor of indoor workouts or no exercise at all.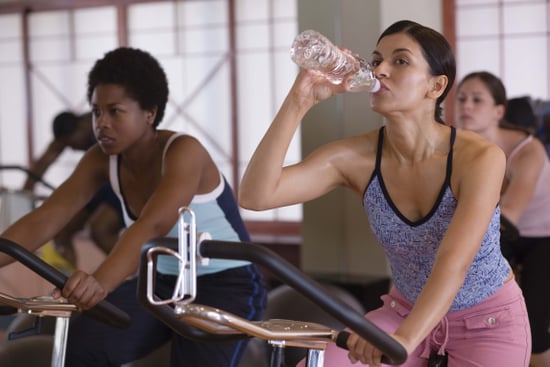 The survey found that 90 percent of the women asked said they'd rather not work out around a lot of people, choosing instead to work out at home, early in the morning or late at night when their gyms weren't so busy, or not at all. While exercising in the comfort of your own home is definitely helpful, being too embarrassed to exercise around others can be demotivating and limit your workout options. As for me, it took a while to get over my weight-room anxieties when I first started going to the gym. Everyone looked like they knew what they were doing and I thought they'd judge me as I tried to figure out simple exercises. Luckily, it didn't take me too long to realize that no one was paying attention to my workout, no matter how silly I thought I looked! Tell us: what makes you most embarrassed when you exercise?