Work Out LIVE! With Celebrity Trainer Anna Kaiser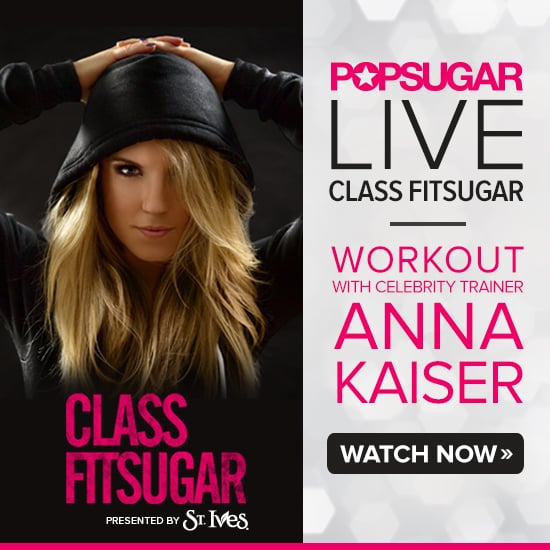 We are bringing our hit series Class FitSugar to you LIVE! Join POPSUGAR and celebrity trainer Anna Kaiser of AKT INMOTION as she instructs a 30-minute workout LIVE from our Class FitSugar event in New York City. Anna trains some of the fittest stars in Hollywood like Naomi Watts, Sarah Jessica Parker, and Shakira!
Join us LIVE Tuesday, April 23, at 7 p.m. ET/4 p.m. PT for a 30-minute cardio dance class combining flexibility, cardio, and strength training that will get you going and motivated no matter your location.
WATCH NOW >>