Working Out Barefoot
Do You Like Working Out Barefoot?
While working out on the stationary bike a few weeks ago, I had the incredible urge to take off my shoes. I don't know exactly how to explain it except to say that my feet felt disconnected with the rest of my body. Kicking off my shoes worked like a charm; my feet felt engaged, and I felt more grounded to the bike. I've been doing it ever since — whenever I work out at home to one of my fitness DVDs, I do it without shoes on. I was apprehensive at first and had the usual worries about support, stability, and shock absorbency, but I've had much better workouts this way. In fact, I'm performing many of the exercises with more control and balance, and my feet and leg muscles feel like they are getting a better workout because the muscles are more engaged.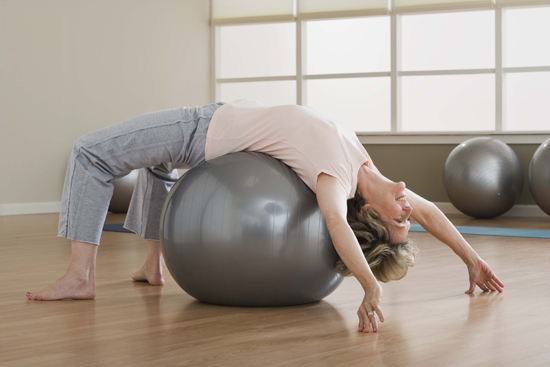 Barefoot running is slowly growing, and professionals in fields like dance and circus arts regularly train barefoot — how about you?