Working Out For Bikini Season
Have You Started Working Out For Bikini Season?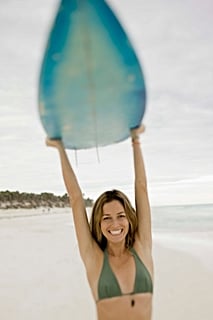 With Summer just a few months away, many women have already cranked their workouts into high gear to attain a bikini-ready body, or at least tone up for all the tanks, shorts, and sundresses they'll be wearing. Health and fitness magazines are on it too; almost every subscription I've received in the mail this month has a four- to eight-week program on how to sculpt yourself beach-body-ready.
Now that sunnier skies are on the horizon, I want to know if you are ramping up your diet and workout regimen in time for the season . . .