Working Out Twice a Day
Have You Ever Gone to the Gym Twice in One Day?
After a week of being home with the flu, I hit the gym twice yesterday, taking two sweaty indoor cycling classes. Normally, a lunchtime cycling class is enough, but when the end of my workday hit, I was craving another. By the end of the second class, I was feeling energized and refreshed, and luckily, I'm not feeling sore or overworked today. Since my gym only offers 45-minute cycling classes, I'm thinking this might turn into a weekly habit for me — it was a great way to chase away the Monday blues.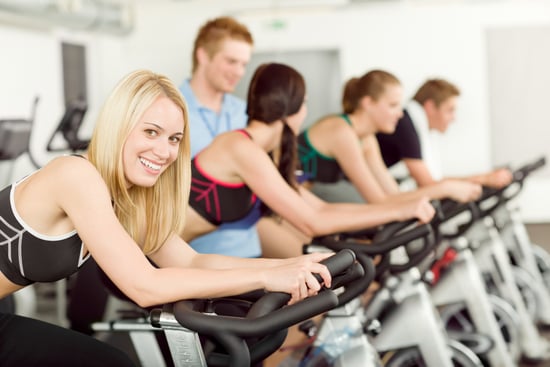 With the exception of an evening yoga class or special fitness event, I've never opted for multiple classes in one day. I'm worried about working my body too hard, which may keep me out of the gym later on, due to sore muscles or injury. Yesterday's experiment taught me that this isn't always the case, but it's still important to be mindful of what kind of workouts to double up on — back-to-back strength training classes are probably not on the horizon for me!