Working Out Twice in One Day
Do You Work Out Twice in One Day?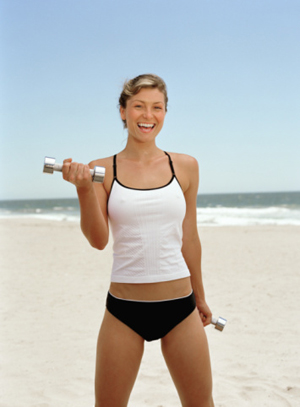 Working out twice in one day — obsessive, dedicated, or totally normal? It depends on whom you ask, but for many, doubling up on daily workouts is the norm. This kind of commitment to fitness has its benefits: burning more calories while also working your muscles double time. But if you're not careful, it can lead to fatigue, cause unreasonable soreness, and even rob the body of essential nutrients. (If you amp up your workouts, it's important that you also up your calorie intake for the day.)
Our advice is that if you do work out twice in one day, vary the workouts: morning cardio and afternoon strength training, or evening yoga preceded by an outdoor run. Doing this ensures that you won't overwork your body or certain muscle groups. If doubling up, think of workouts in three ways: cardio, strength, and flexibility. Pick two of these three on any given day and mind how much time you spend on each.