Working Out When You Feel Really Sore
Do You Work Out Even When Really Sore?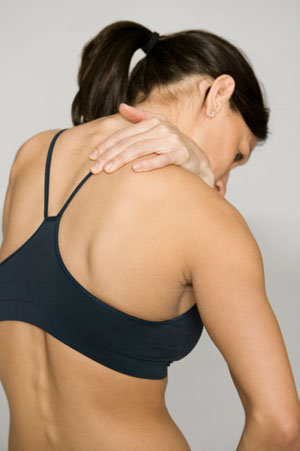 I spent a good portion of my Sunday bouldering in the gym. Time flew by and before I knew it, I had spent about four hours climbing up and down bouldering walls. I felt OK that evening, but the next day I was unbelievably sore.
I knew the soreness I was feeling wasn't anything to be alarmed about. Soreness is caused by microscopic tears in your muscle fibers — when your body rebuilds the damaged muscles, they become even stronger. To be honest, I was glad I felt a little worked. I focused on muscles that don't normally get my attention, and what I was feeling said that it paid off.
That night I had plans to hit the gym and possibly a yoga class, but given how sore my body was I debated skipping out altogether. Ultimately, a late night at the office and a forgotten gym bag kept me from going. When I got home, I soaked in a bath of epsom salts and decided on some light stretching instead.
How about you . . .