Working Out With or Without a Partner
Do You Only Work Out With a Partner?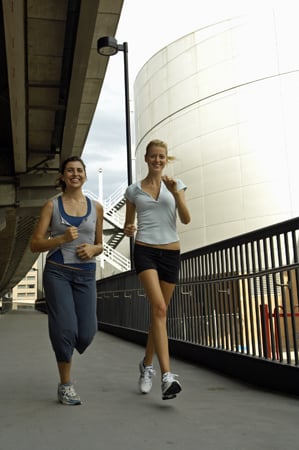 Last night, my climbing partner said that for the next few weeks he's not going to make it to the gym. His work schedule is about to get crazy, leaving little time for evening workouts — major bummer. For a few minutes, I had a panic: if he can't go to the gym with me, what the heck am I going to do?
Before you write me off as a total wuss, keep in mind that rock climbing is a partner sport and showing up at the gym alone is a game of roulette. Sometimes you get lucky and find another solo climber, other times you're stuck on the treadmill watching everyone else get their climb on. This got me thinking though. I very rarely work out alone. Whether it's a bike ride, Pilates, or climbing, I'm usually with someone. It's not a fear of being alone — I did do a solo hike to Half Dome, after all — I just like the extra motivation. But, while my partner is away, I'll still be heading to gym; a solo workout is still better than no workout.
How about you — is your gym locker built for two?