As you're shaping up for your wedding [1], all the hours spent planning can leave you feeling stressed and wanting to skip your workout. For the days when you need it most, toss on one of these cute bridal tank tops that offer the extra motivation (and humor) you need. Remember that all your effort in the gym will be well worth the payoff — on your wedding day and beyond!
Wedding Warriors
Yoga-loving brides will connect with this Wedding Workout Warrior tank top [2] ($27) that will give them the strength to hold a strong Warrior Two pose for an extra round of breaths.
In It For the Long Run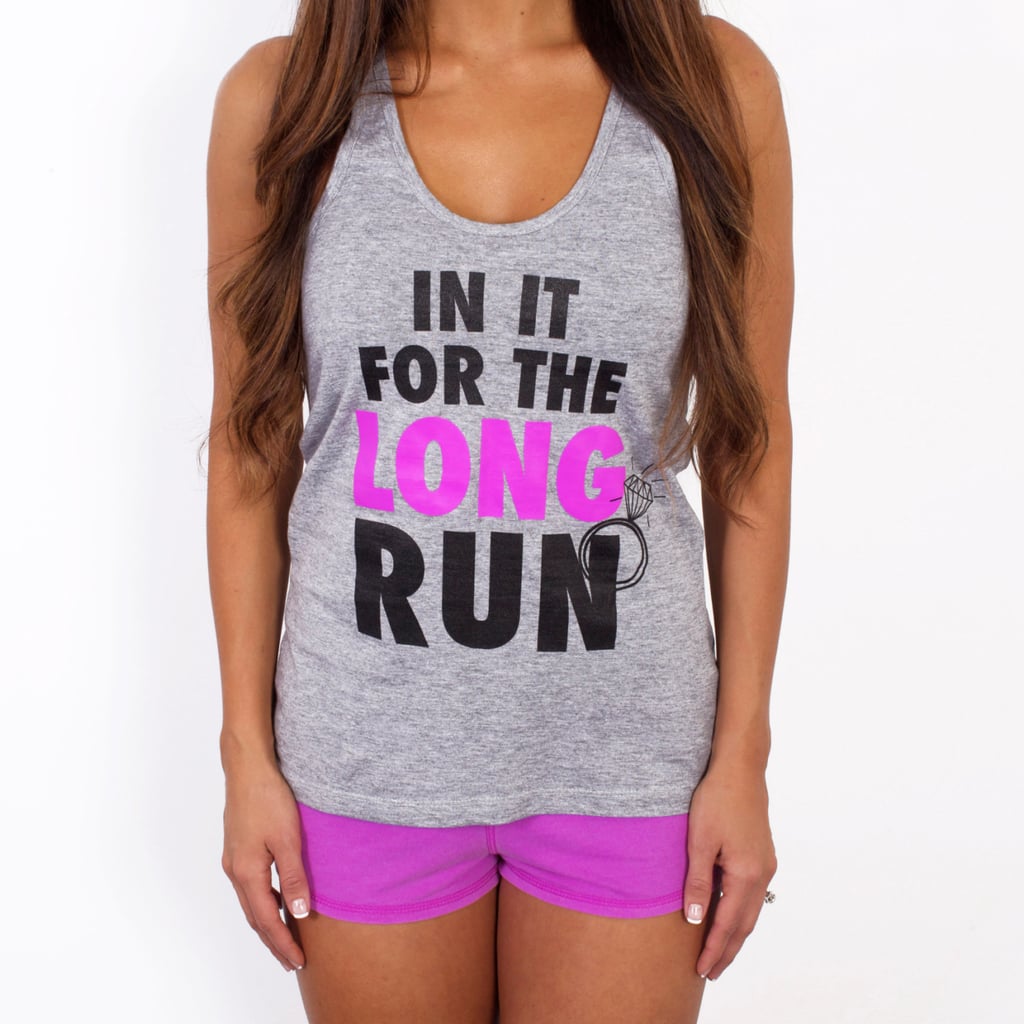 Before heading outside to enjoy a Spring run, toss on your In It For the Long Run tank [3] ($25) for that extra motivation you need to pick up the pace.
Keep Calm?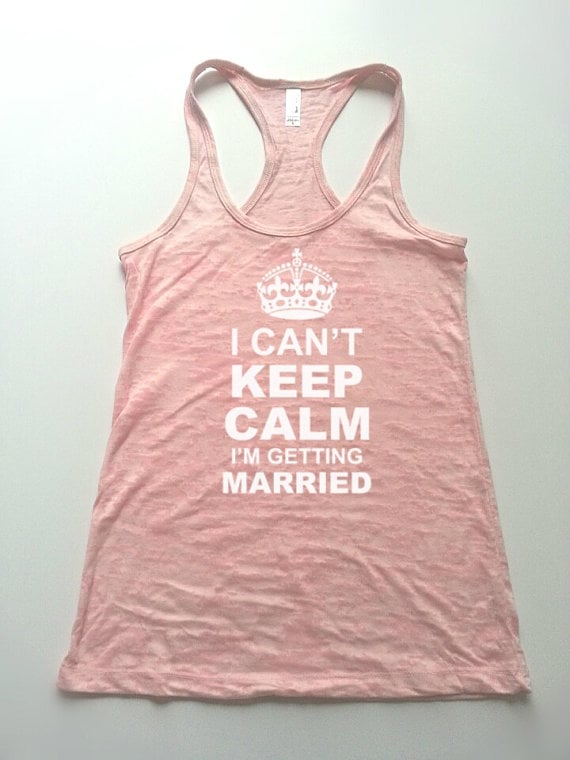 If you want to keep calm (and stay happy), up your endorphins and release stress with a workout! Any glitz-loving lady will appreciate this I Can't Keep Calm top [4] ($19) with a feminine, flowing back.
Fit Little Bride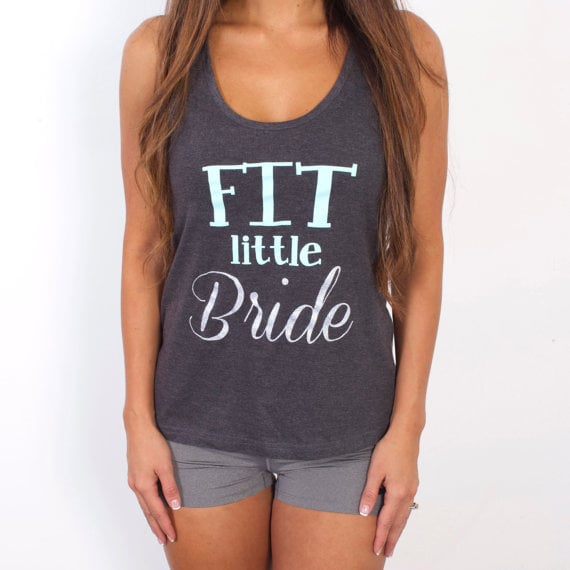 The cool color combination on this Fit Little Bride shirt [5] ($25) makes it a winning pick for any bride on a mission.
Train Like a Beast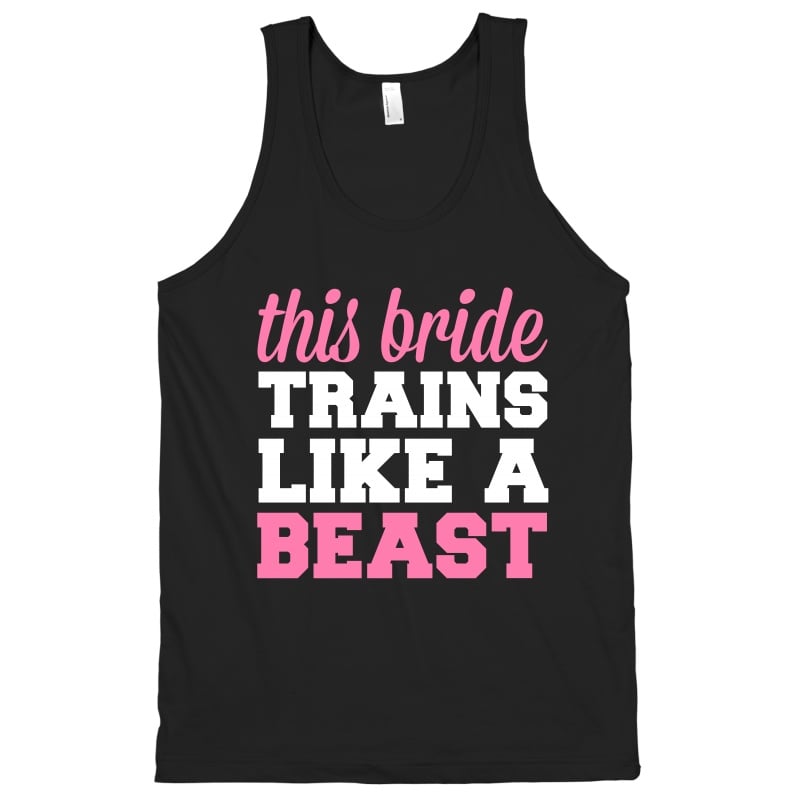 Wear your This Bride Trains Like a Beast tank [6] ($23, originally $29) with pride. This one is appropriate for any CrossFit- or boot-camp-lovers!
Before the Knot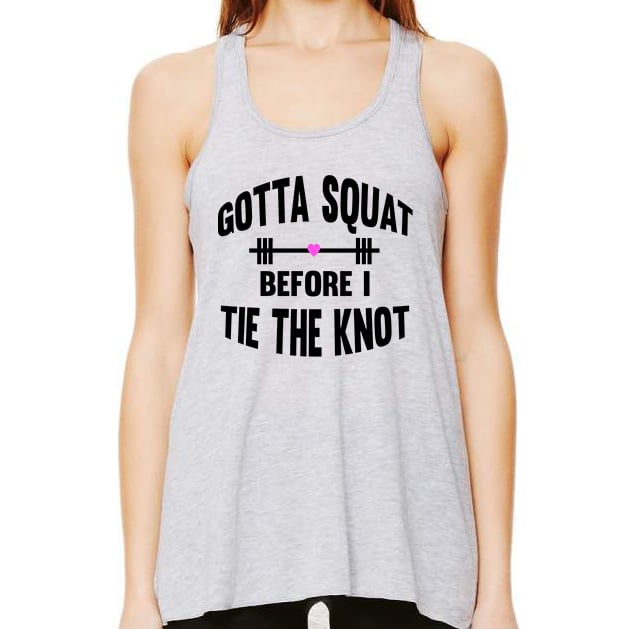 Starring one of the best bodyweight exercises out there, this Gotta Squat Before I Tie the Knot top [7] ($27) reminds you to incorporate strength training into your bridal workout plan.
Work That Middle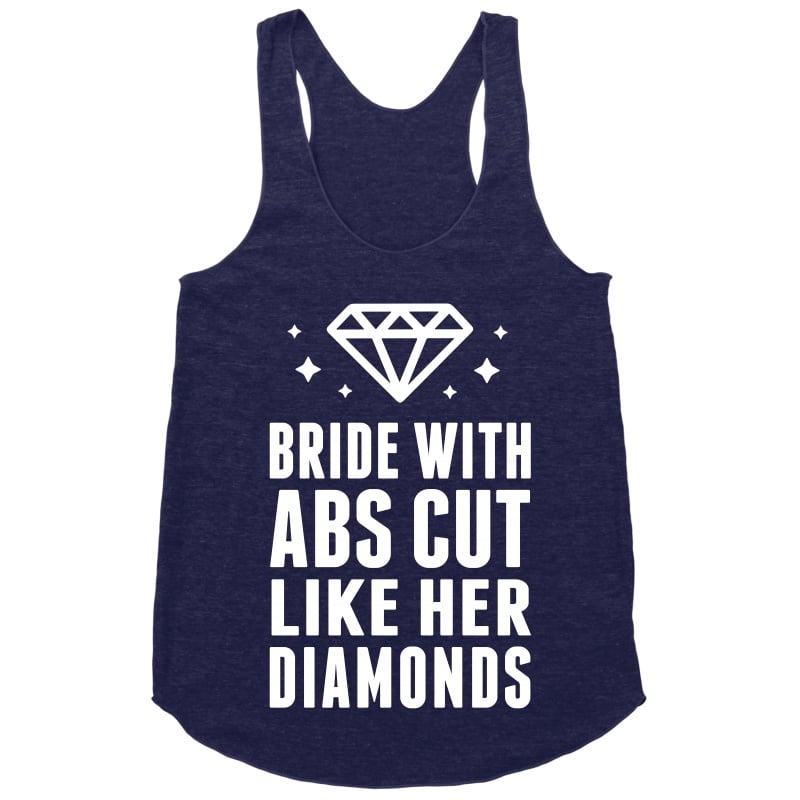 This Bride With Abs Cut Like Her Diamonds tank top [8] ($23, originally $29) will help you stay connected to your goals — and make sure you squeeze in time for challenging core work at the gym.