Workout Tops With Built-In Bras
Workout Tops With Built-In Bras That Actually Work!
When you purchase a workout top with a built-in bra, you expect it to provide you with ample support during kickboxing class, a morning run, or a yoga class. Instead, what I've found is that I need a good sports bra to go under the top because the built-in bra doesn't do what it's supposed to — yes, very counterintuitive! I hate the feeling of wearing a bra with a top that already has a bra — it makes me sweat and adds extra bulk. Well here are some tops that you shouldn't need a bra with, no matter what your preferred fitness activity of choice is.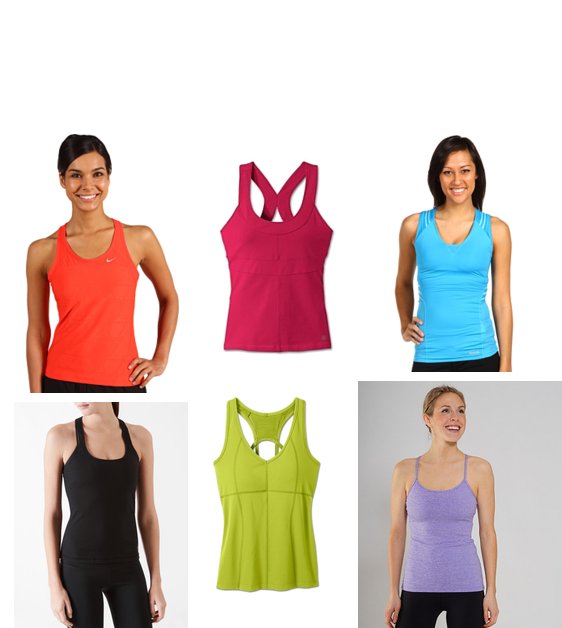 Clockwise from top left: Nike Long Swift Y-Back Print Running Top ($50), Athleta Chakra Tank ($49), Reebok Tank ($55), Lululemon Power Y Tank ($52), Athleta Equator Tank ($59), Calvin Klein Compression Spyder Tank ($30)