Workouts Cyclists Should Do
4 Complementary Workouts For Cyclists
Cycling is a great pastime for your body: not only does it help strengthen the lower body, but it also helps raise the heart rate, power the lungs, and can calm the mind. But like any workout, cycling can lead to some unwanted consequences: hunched shoulders, tight hips, lower back pain, and a neglected upper body. If you're suffering from any of these, here are four workouts to complement cycling.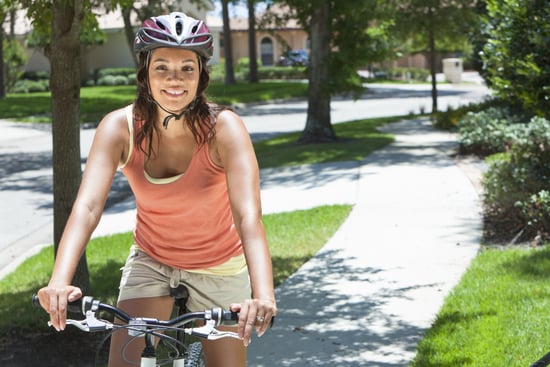 Running: If cycling is your go-to cardio, then you may want to add running to your routine. Studies have found that cyclists may be at risk of developing low bone density or osteoporosis because of the sports low-impact nature. More load-bearing sports like running, however, will help strengthen bones. These treadmill workouts for all levels will help you start (or deepen) your running practice.
Yoga: Focus on opening up the chest and hips to combat saddle posture by combining these yoga stretches for tight hips with these heart-opening yoga poses.
Swimming: For a total-body workout that helps open up your body and gives the joints a break, try swimming. If you're looking for a workout to try in your gym's pool, then try this swimming interval workout.
Core strengthening: Incorporating strength training that focuses on the abs will help protect your lower back when you're on the bike. Try this 10-minute ab workout that challenges balance and targets your deep core.