Workouts to Do on Dark Nights
Suit Up For These 4 Dark Night Workouts
Running and biking around town can be more of a challenge once the sun goes down, and the darkness is an easy excuse to forfeit a workout. There are plenty of other ways to exercise, though, so put a few in your back pocket for those especially cold Winter nights. From restorative yoga to a workout that will still get you outside, here are four reasons to get your sweat on in the dark.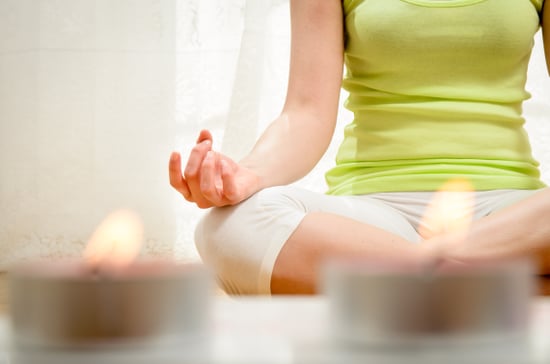 Candlelit yoga: Since most candlelit yoga classes focus on restorative poses, it's a prime de-stresser after work ends. These classes are usually only available at night, so there's no amount of darkness to talk you out of going. The soothing classes are a more relaxing form of the practice that are meant to give you peace and a blissful state of mind. Think of them as the chamomile tea of yoga.
Rooftop jump rope: If you have a backyard or access to an enclosed roof, embrace the fresh air, which will help cool you off as you jump rope outdoors. Not only can you forget about low ceilings and breakables in the open air, but it can also make you jump for longer as you try to heat your body up!
Boxing: Since boxing is done in the gym anyway, why not take advantage of the dark nights and punch a bag indoors? This power workout can help alleviate all your stress from the day so that you go to bed feeling light and a little tired just in time to hit the pillow. Try a regular boxing class or turbo kickboxing at your gym, where you can vibe off of a large group's energy.
DVD workout: You don't even leave your living room to try one of our home workout videos. Just roll out a mat or towel and get your workout clothes on as if you're going to the gym, so that you don't feel the need to hold back. For a simple layout, try this no-excuse workout — and no equipment is necessary!