Workouts That Focus on Abs
Ab-solutely Fabulous: 3 Fun Ways to Work Your Core
If you want a strong core, you don't have to stick with crunches and sit-ups to work your way to a six-pack. Here are some fun workouts that focus on your core without the boredom.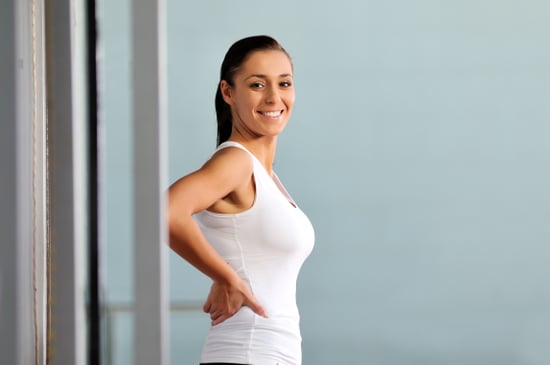 TRX: The possibilities with this suspension system are endless, which means your workout never has to be boring. By using the straps to balance during everything from planks to lunges helps engage the abs no matter what moves you're doing. If you've seen these black and yellow straps at your gym and are unsure of what expect, read our TRX tips for beginners before you sign up for a class.
Pilates: Pilates focuses on core muscles with every move; they're so important to the practice that these muscles are often referred to as your powerhouse, so even when you are toning your legs, you're also working on your core. Pilates also helps you be more aware of your body and how your core muscles control the rest of your body. Try this metabolism-boosting Pilates workout to learn how to engage your abs no matter what you are doing.
Capoeira: A little bit of dance, a little bit of martial arts, and a whole lot of ab-toning fun. The Brazilian martial art practice of capoeira is a great way to jazz up your normal ab routine (and tone the rest of your body as well). You can do this capoeira-inspired video workout to Brazilify your abs in your living room.