Would Stomping on Mel Gibson Motivate You to Work Out?
While perusing the Internet today, I came across this image on Animal. I was going to write a picture is worth a thousand words, but this photo is truly all about the text. Please read and let me know what you think.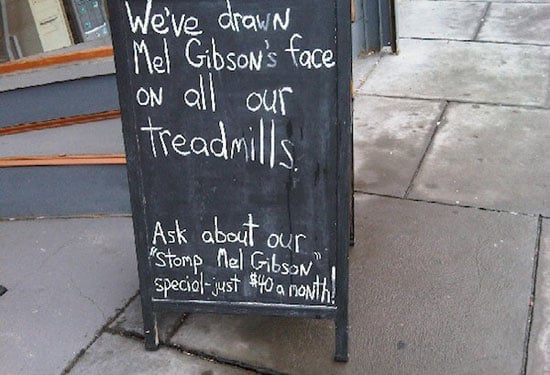 While I feel running quietly on the treadmill is better form, I am wondering if . . .
Source: Elise Glaser