Would You Dump Your Boyfriend If He Made Offensive Remarks About Your Weight?
Would You Dump Your Partner For Making Comments About Your Weight?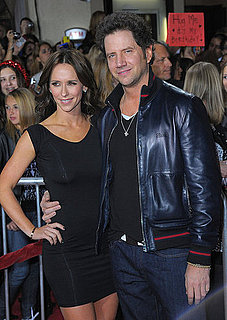 Jennifer Love Hewitt admits that she almost dumped her boyfriend, comedian Jamie Kennedy, when they first got together because he referred to her as "my little pear ass" after seeing her in a bikini. Having been slammed by the media over her weight in the past, it makes sense that she is sensitive to these kind of remarks. She's also not feeling the pear love: "Have you seen a pear? It starts thin, it gets fat and it never gets thin again. It's not cute. It's not a cute fruit."
I'm thinking he probably meant it as a term of endearment so I'm a little surprised she would have broken up over it. The pair worked out the issue and have since "embraced the pear," she says.
What would you do in a similar situation?