Would You Prefer an All-Female Gym?
Speak Up: Does Gender Play a Role at Your Gym?
Girls only — no boys allowed! Places like Curves and Lucille Roberts have been making bank off of women-only gyms for years. They cater to ladies who want a friendly, relaxed, estrogen-filled facility. While some may still primp and socialize at the all-female clubs, others say they love the ability to work out in pajamas and a face mask without anyone caring or looking their way.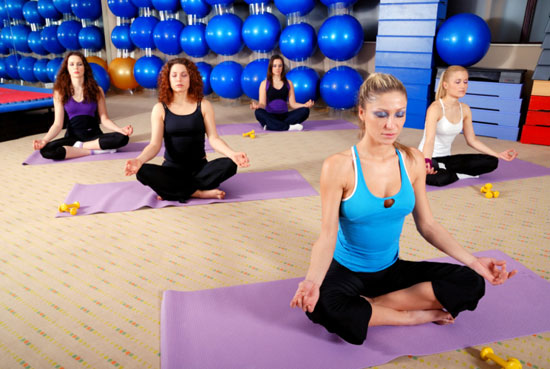 Personally, I don't give a rat's tail about my cotreadmillers at my unisex club, but I do tend to shy away from certain equipment if a bevvy of men are around it. I'm not afraid of the gents, but it can be intimidating when it comes to lifting weights or trying a new machine. I find it a bit humbling when you have to pull the weight pin out and take it down a notch (or 10), only for them to jump in during one of your breaks and take it right back up and then some. But hey, maybe they're trying to impress me? Eh, doubtful. Nevertheless, the awkward moments are few and far between and are hardly noticeable by me, which means they must be nonexistent to the iron-pumping men. Having said that, I've never tried an all-women gym, though I just don't think it would make much of a difference for me. Would it to you?