Would You Rather Catch Up on Sleep or Exercise?
There may be fewer cases of the flu than normal this year, but that doesn't mean that a lot of us aren't getting sick. And feeling run-down can throw a wrench in our workout plans, not to mention keep you up all night.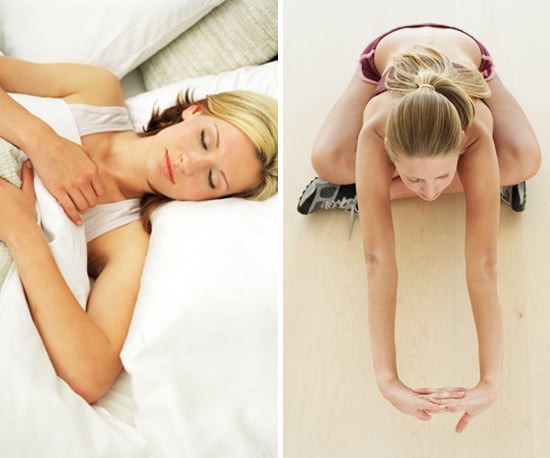 If you've been battling sickness, feeling exhausted, or just too busy, your sleep and exercise routines have both probably taken a beating. And while having a regular workout routine is important if you are trying to lose weight or stay healthy, so is getting enough sleep — lack of sleep can lead to weight gain and lead to a never-ending cycle of exhaustion. So when the weekend rolls around and you haven't been your usual well-rested, productive self, what's your priority: sleep or exercise?