Yoga Poses For Focus and Relaxation
Find Focus and Relaxation in This Strong Yoga Sequence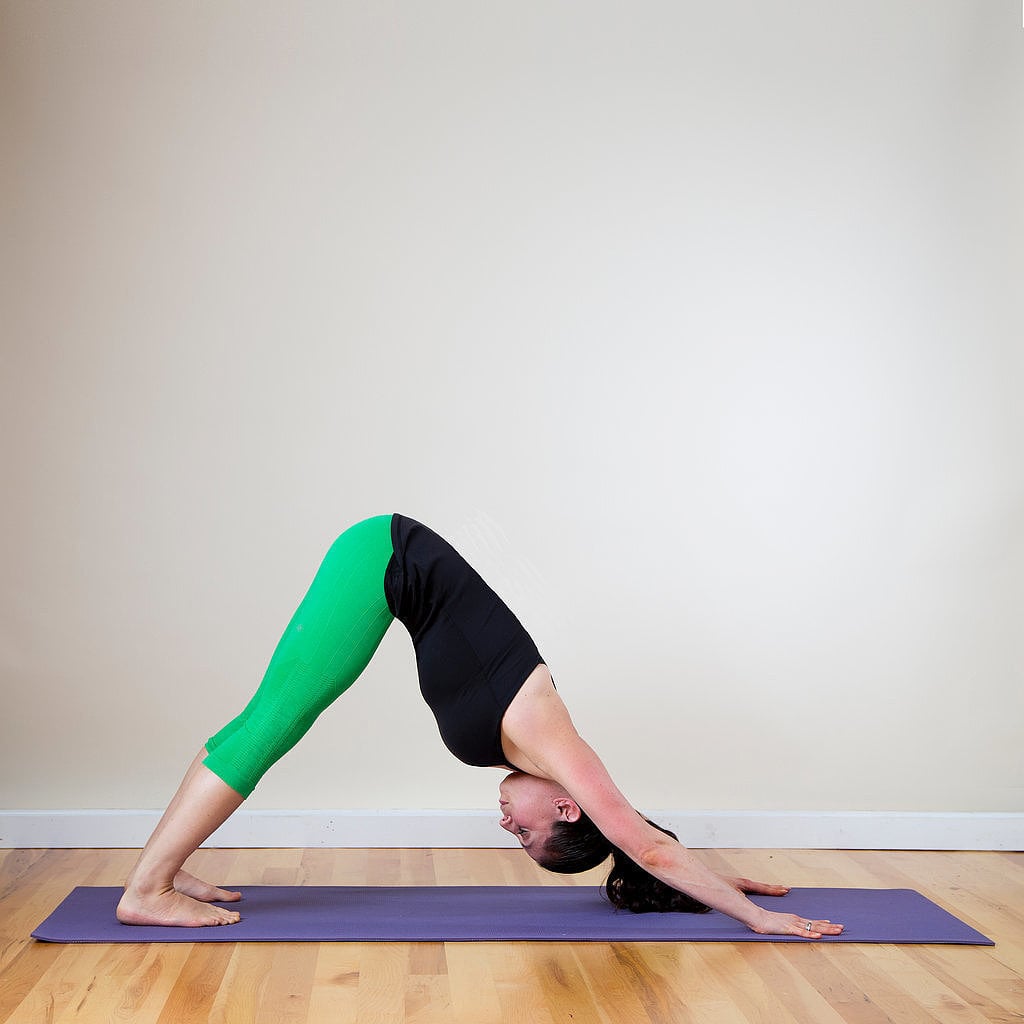 3
Downward Facing Dog Pose
Downward Facing Dog is an active pose that always helps to calm a busy mind. Focus on deep, full-body breaths and releasing any tension in your legs or back.
From Standing Forward Bend, place your hands on the floor, and step back to Downward Facing Dog.
Spread your fingers wide, and create a straight line between your middle fingers and elbows. Work on straightening your legs and lowering your heels toward the ground. Relax your head between your arms, and direct your gaze through your legs or up toward your belly button. Hold for five breaths.
Source: Louisa Larson Photography