Yoga Poses For July Fourth
4 Festive Poses to Celebrate the Fourth
While yoga is a practice that originated in India, you can still hop on your mat and get in the American patriotic spirit. Here are four yoga poses you can include in your Fourth of July practice.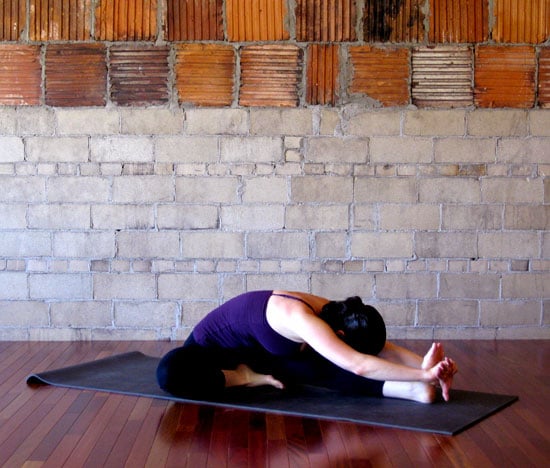 Janu Sirsasana A: Flag Pose
More commonly called Head to Knee Pose, having one leg straight and the other knee bent resembles a flag, which is why children often appropriately call this forward bend variation Flag Pose. Here are details on how to get the most out of this hamstring and hip stretch.
Tittibhasana: Firefly Pose
This challenging arm balance not only requires a strong upper body, but flexible hamstrings as well. I know it looks pretty tricky but here are detailed instructions on how to get into this advanced pose.
Continue reading to see the other patriotic yoga poses.
Agnistambhasana: Fire Log Pose
This Pigeon variation sometimes called Double Pigeon is one of the best poses you can do for tight hips and a tense lower back. Keeping your spine upright is probably enough if you suffer from extremely tight hips, but check out these tips if want to deepen this stretch.
Garudasana: Eagle Pose
Think of this standing pose as American Eagle instead of just Eagle. It'll not only increase your balance, it also offers an excellent stretch for the outer thighs and shoulders. If you're not quite sure how to tackle this pose, here are some tips to prevent you from tipping over in Eagle.