Yoga Poses For Runners
Must-Do Yoga Poses For Runners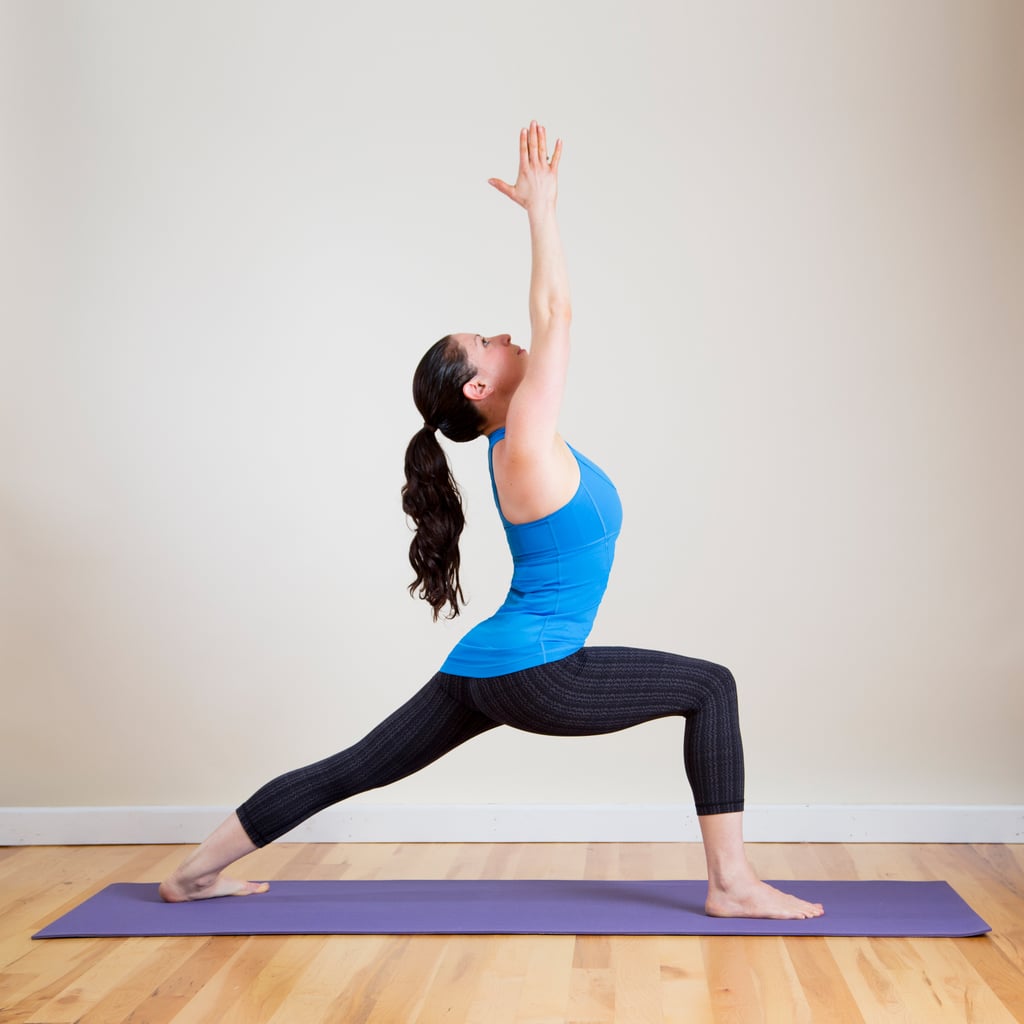 To prevent knee pain and injuries, strong quads are a must. Warrior 1 allows you to focus on one quad at a time, while also stretching the oh-so-tight hip flexors.
Begin in Downward Facing Dog, with both hands and feet pressed firmly into the floor.
Inhale to step your right foot forward between your hands. Turn your left heel in, press into your feet, and lift your torso up.
Raise your arms up and press your palms together. Draw your shoulder blades down toward your hips and gaze up toward your hands.
Stay here for five breaths. Then come back to Downward Facing Dog, step your left foot forward, and do Warrior 1 on the other side.