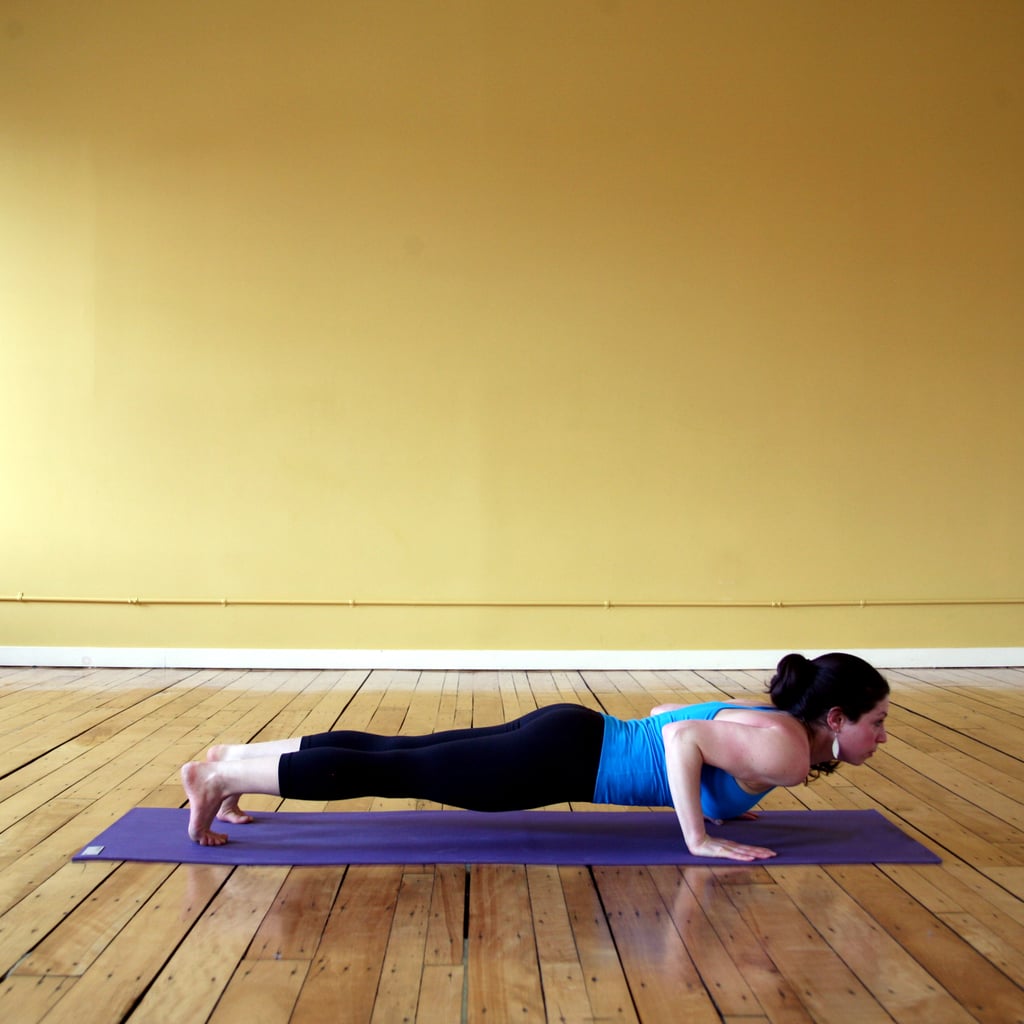 4-Limbed Staff pose is repeated several times when doing Sun Salutations, but it's only held for half a full breath. If you hold this pose for longer, it not only strengthens your upper body but it also targets your core.
From Mountain pose, bend forward coming into a Standing Forward Bend with your palms flat on the floor.
Inhale and hop both feet back so your shoulders are above your wrists and your body is in one straight line (top of a push-up).
As you exhale, bend your elbows allowing them to brush against the sides of your body as you lower your torso toward the floor. Stop when your upper arms and body are parallel with the ground.
Hold here for five deep breaths.