Yoga Poses For Tight Hamstrings
Loosen Up: 4 Yoga Poses For Tight Hamstrings
Tight hamstrings plague both incredibly active and sedentary folks. Whether you're hard on your legs during a workout or they're tight up from sitting at a desk all day, just about everyone can benefit from helpful, hamstring-opening yoga.
Triangle Pose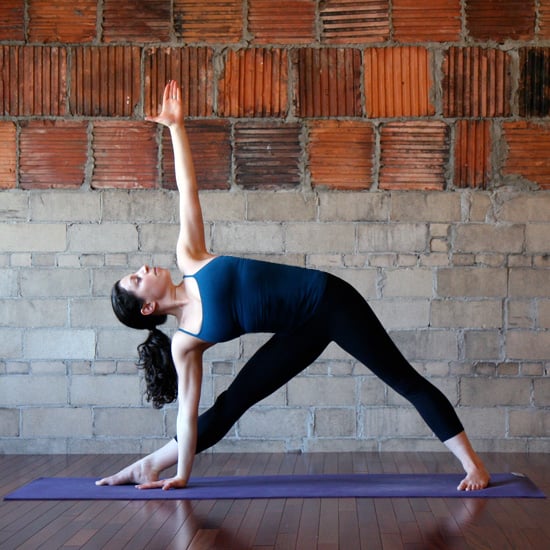 Regardless of whether you're a new yogi or a seasoned practioner, you're sure to come across Triangle Pose. It's part of the primary series in Ashtanga, and it's always welcome in my practice: it's perfect for giving much-needed love to your hamstrings.
Foot-to-Hand Pose


Stepping onto your fingers in Foot-to-Hand Pose may look a little intimidating, but with a steady practice, you can reap the benefits of this pose. Not only does it give a huge stretch to the backs of your legs, but also, it helps strengthen and stretch wrists.
Keep reading for two more poses to show some love to your tight hamstrings.
Intense Side Stretch


Anyone active who is hard on their hamstrings will fall in love with Intense Side Stretch — after some practice! In the beginning, the pose may be a little "intense," so breathe deep, don't push, and let gravity do the work.
Head-to-Knee A


Less-flexible folks who need to target on their hips, lower back, and hamstrings should sink into Head-to-Knee A. It looks like a restorative lounging seat, but it offers a huge opening to tight legs.
Photos: Jenny Sugar