Yoga and Stretching Help Relieve Back Pain
Yoga and Regular Stretching Proven to Relieve Back Pain
A new study has found that yoga isn't just good for the mind — for chronic back pain sufferers, yoga and stretching can alleviate pain and reduce dependency on pain medication.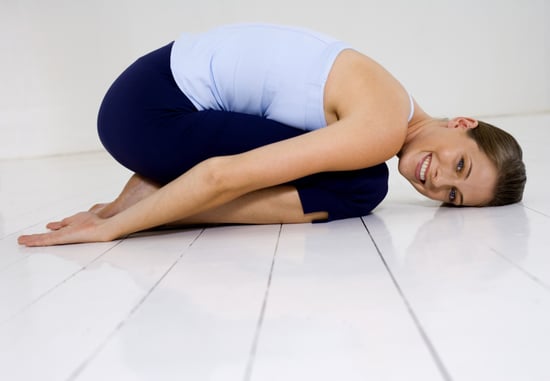 The study, published in the Archives of Internal Medicine, split 228 back pain sufferers into three treatment groups: yoga class, stretching class, or at-home self-care with a back pain book. The yoga group's therapy consisted of weekly 75-minute beginner viniyoga (a style of yoga that focuses on therapeutic and individualized practice) class as well as videos to follow daily. The stretching group was also given videos for daily practice as well as weekly 75-minute stretching classes that focused on stretching major muscle groups and strength training. The self-care group used the book The Back Pain Helpbook.
Find out how the groups fared after the break.
After tracking the patients for two years, the researchers found that all patients had better back function, but the yoga and stretching groups were better off than the self-care group. They also were twice as likely to reduce dependency on pain medication for relief.
The researchers warned that these results were seen in patients with typical chronic back pain, not pain that was so severe that they couldn't move. They also noted that it can take time to find the right remedy that works for you, and depending on your condition you may need a more-focused remedy than a general yoga class or stretching class at the gym.
If you're ready to try yoga or stretching for a bad back, however, try to find a studio that specializes in back pain care, commit to a regular stretching routine, or try these five yoga poses to relieve back pain.