You Asked: Romantic Diet-Friendly Meal For Valentine's Day?
You Asked: Romantic Diet-Friendly Meal For Valentine's Day?
Hi Fit,
I'm cooking dinner for my boyfriend on Valentine's Day, but we've been doing so well dieting and working out together that I don't want to splurge too much. Every meal and dessert I can think of is way too fattening or not romantic enough. Do you have any suggestions on how to enjoy the holiday and stay on track?
—Dieting and in Love
I think it's wonderful that you and your boyfriend are carving out a healthy lifestyle together. "Healthy" and "romantic" are not mutually exclusive terms when it comes to food. You definitely can make a special meal for Valentine's Day that won't break the caloric bank. I will share the menu I am planning on making with husband for this holiday; today through Friday I will post the recipes for you to peruse. For a main dish, I will be making Spicy Sea Scallops With Balsamic Braised Cabbage. Scallops are high in protein and remarkably low in fat while still a good source for heart-healthy omega-3 fatty acids. The spice mix for seasoning the scallops includes nutmeg, which has long believed to be an aphrodisiac. How appropriate for Valentine's Day! The braised cabbage is red, which adds a nice splash of color to plate. Plus, this dish is tasty.
To see the recipe,
.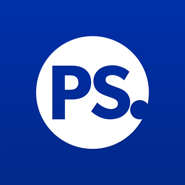 Spiced Scallops with Balsamic-Braised Cabbage
Adapted from Epicurious
Ingredients
1 tablespoon and 1 teaspoon olive oil
1/2 head red cabbage, cored and thinly sliced (about 1 1/2 cups)
1 bay leaf
1/2 cup water, divided
2 teaspoons white wine (optional)
1 tablespoon and 1 teaspoon balsamic vinegar, divided
1/4 teaspoon ground cumin
1/4 teaspoon ground turmeric
3 pinches ground nutmeg
1 pinches ground cloves
6 large sea scallops, tough ligament removed from side of each if attached
Directions
Heat tablespoon olive oil to 12-inch skillet over medium. Add cabbage, bay leaf, and salt and pepper to taste.
Stir in 1/4 cup water and one tablespoon of vinegar. Cover and simmer, stirring occasionally, until cabbage is tender, 10 to 15 minutes. Transfer to a platter and cover to keep warm.
While cabbage simmers, make the spice mix by combining spices in small bowl. Rinse scallops and pat dry. Season top and bottom with spice mixture.
Deglaze cabbage skillet with a teaspoon of white wine and add one teaspoon of olive oil. Sauté scallops, turning once, until golden brown and just cooked through, about 5 minutes total. Place on plate.
Add remaining 1/4 cup water, teaspoon of vinegar, and teaspoon white wine to skillet and boil, stirring, until slightly thickened about 1 to 2 minutes. Add accumulated scallop juices. Place scallops on bed of cabbage and pour sauce over scallops and cabbage.
Information
Category

Main Dishes
This dish is as kind to your wallet as it is to your waistline. I spent just a little over $8 on my six nice-sized sea scallops. Cabbage is cheap. The only investment could be the spices if you don't have a well-stocked spice cabinet. I also appreciate that this dish took only 30 minutes to prepare.
Stay tuned for the rest of my Valentine's dinner menu and if scallops don't appeal to you check out Yum's menu for a Valentine's menu that won't break the scale.