Are You Getting the Flu Shot?
Are You Getting the Flu Shot This Year?
The pumpkin spice lattes are back, the air is crisper, and Labor Day is a distant memory. Next on the Fall checklist? The flu shot. Health officials are encouraging everyone to get the vaccine soon, especially since last year's particularly harsh flu season showed up early.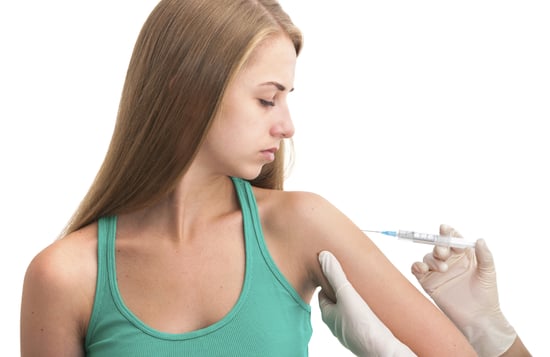 The Centers for Disease Control and Prevention recommends that everyone over the age of 6 months gets a flu shot, which can reduce your chances of getting the flu by 70 to 90 percent as well as protect the virus from spreading to more vulnerable groups like children or the elderly. Even if you don't like needles, the CDC has a solution for you: the nasal mist spray, available for everyone aged 2 to 49. This year's supply also includes a version for adults who are allergic to eggs. Many people, however, remain unconvinced that getting the flu shot is worth it, so tell us: will you get the flu shot this year, or will you be fighting off Winter's germs with your own immune-boosting habits?