Is Your Metabolism Fast or Slow?
What Kind of Metabolism Do You Have?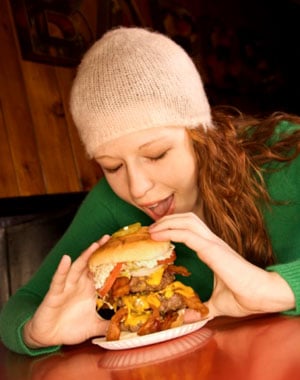 I have girlfriends who can regularly devour three slices of pizza, a Caesar salad, and a slice of cheesecake and not worry about gaining a single ounce. Then some of my other friends can't eat more than a piece of grilled fish with steamed broccoli, or they'll end up going up a dress size. Our metabolism determines how our bodies break down the food we eat into energy; for some of us it's fast, and for some of us it's slow. Tell me . . .