Zoe Saldana Talks About Having Plastic Surgery
Zoe Saldana Says She'd Consider Plastic Surgery — Would You?
Many celebs, including Zoe Saldana, have no qualms about getting a little work done to boost their body image. On The Conversation With Amanda de Cadenet, Zoe shared that she wouldn't mind having breast augmentation and doesn't judge other women who decide to have plastic surgery.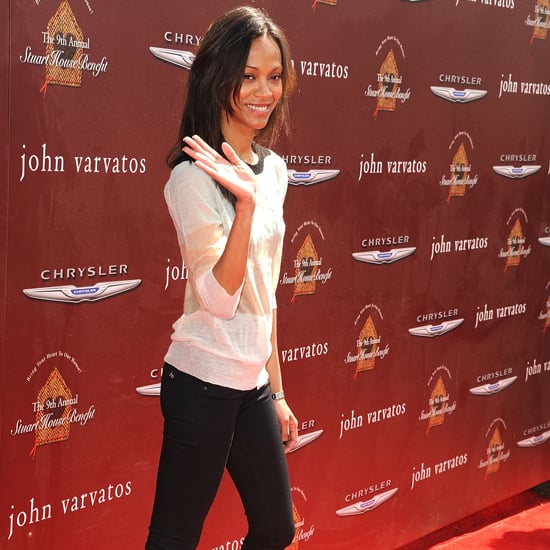 The 33-year-old said this about plastic surgery:
"As long as you're doing it for reasons that are balanced for you [it's OK] . . . There's nobody on this Earth who can tell you that what you're feeling is wrong; they can tell you it's different to what they're feeling. That said, I'm OK with people trying to do whatever it is they need to do to feel better. What doesn't feel OK to me, what feels a little bit out of balance, is when you want to turn yourself into something else — when you want to be another person."
From liposuction to butt implants, there are no shortage of procedures to give you the body you always wanted. And when diet and exercise aren't offering you the results you desire, plastic surgery is a viable option for many. Tell me, would you go under the knife to improve your body image?