Active by POPSUGAR Launches Free Workouts Amid Coronavirus
Stay Active at Home: We're Giving You Hundreds of Workouts For Free on Active by POPSUGAR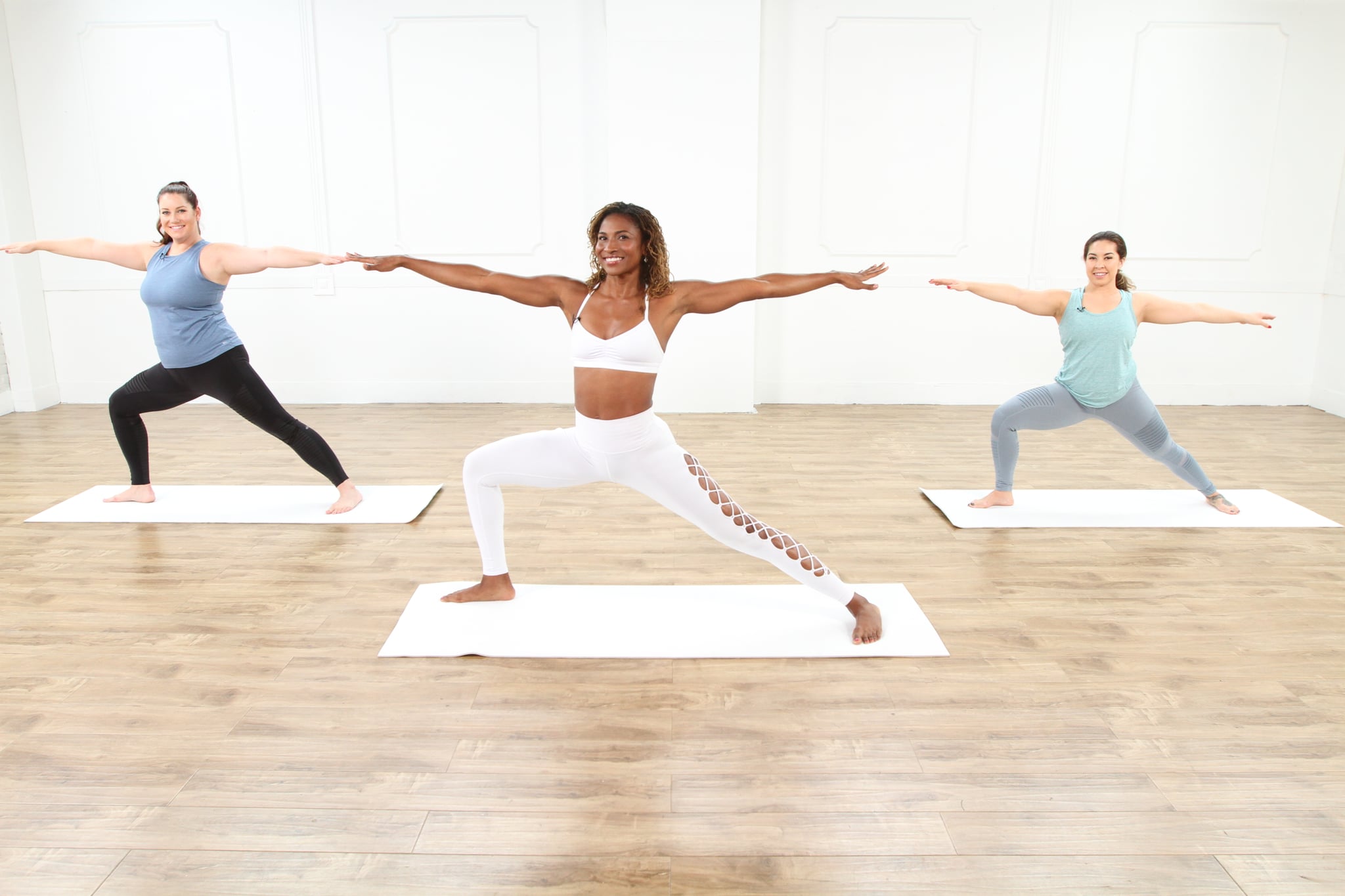 In an effort to flatten the contagion curve of novel coronavirus (COVID-19) and protect those at risk, it's been advised across the US to practice social distancing and, if you become ill, self-quarantine. Bottom line? Wash your hands and stay home. With schools shutting down and companies declaring mandatory work from home when they can, we know that getting your sweat session in might seem overwhelming. The new Active by POPSUGAR app, a paid monthly subscription providing hundreds of do-anywhere workouts set to launch in the next few weeks, is officially launching early (right now!) for free.
No matter what your situation is, we want to make it easy for you to maintain a routine, especially during an unprecedented time like this. Not only will you have access to workouts from celebrity trainers and experts in the categories of strength, cardio, yoga, and Pilates, but you'll also have access to challenges such as 4-Week Full-Body Fusion, with videos led by a handful of instructors, and 21 Days to Kickstart Your Fitness, designed with strength and active recovery classes.
You'll be able to search workouts by duration, level of difficulty, and type of sweat session — you have the flexibility to choose what you're in the mood for. It's working out on your own terms on your own time. It's being able to stay active!
Just log in with an existing Glow by POPSUGAR account or sign up for free here. Note: you may be familiar with the Active app used in the past; however, a relaunch of that app is coming next month to coincide with this launch. For now, use our web link to access the no-cost videos and plans. That being said, stay safe, POPSUGAR fam!
Image Source: POPSUGAR Photography