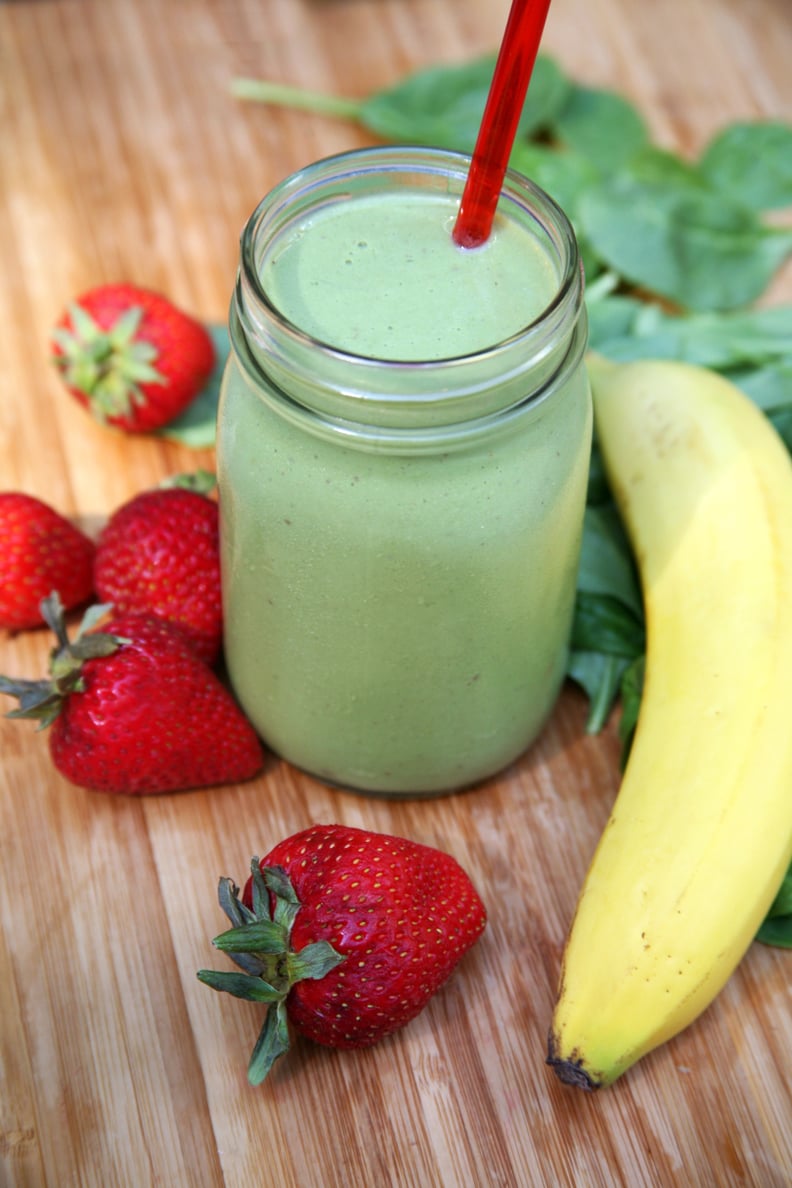 Liquid meals can feel less filling than you need them to be. In order to make a liquid meal that keeps hunger at bay for hours, you need to add fiber. I started adding one tablespoon of flaxmeal to my blender. With just 37 calories, it adds two grams of fiber and three grams of filling fat. What is so great about flaxmeal is that when it gets wet, it expands, which makes your belly feel more full and makes it take longer to digest.
Once I started adding this one simple ingredient, I didn't feel hungry until lunchtime, when normally I'd need to reach for a mid-morning snack. Skipping those 150 calories every day started to add up, and suddenly the scale started to budge. This would probably work with chia seeds, too. Try it tomorrow when you make your morning smoothie and see what a difference it makes.

Love what you're reading? Head over to our Snapchat for more awesome, bite-sized content!