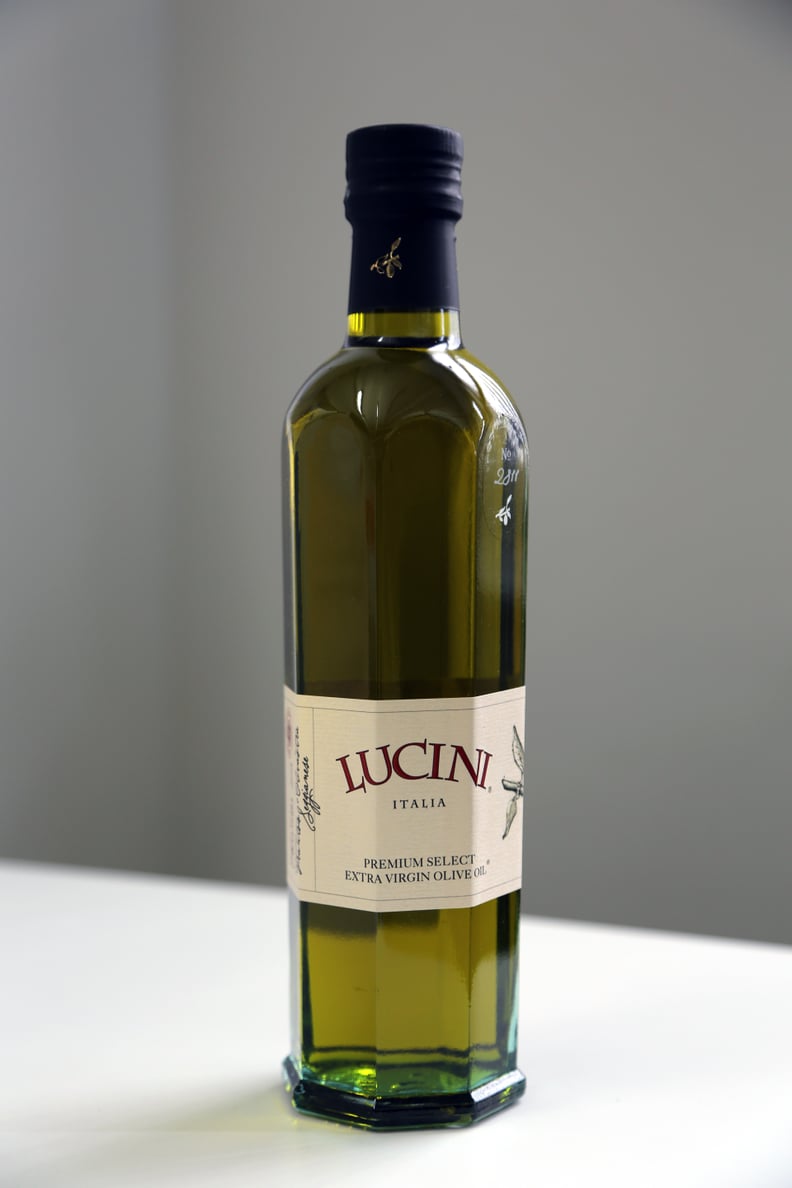 POPSUGAR Photography | Anna Monette Roberts
POPSUGAR Photography | Anna Monette Roberts
If you are a health-conscious cook, subbing olive oil for butter is a no-brainer when prepping savory dishes. So why not make the same smart swap when baking? In a nutrition-stand off, olive oil beats butter hands-down: it's ultra anti-inflammatory and high in antioxidants, healthy fats, and vitamin E. Plus, olive oil adds a depth of flavor that takes baked goods to the next level of irresistible. Trust us — even if you are a die-hard butter lover — once you try baking with olive oil, you'll wonder why you didn't give it a go sooner.
Here's what you need to know before you get busy in the kitchen:
What baked goods work best with olive oil?
"Breads and pie crusts are the obvious choices for olive oil," says Mary Margaret Chappell, Vegetarian Times Food Editor. "In Italy and the South of France, they make an olive oil cake that is delicious — but distinctive. I think if you have a light, all-purpose olive oil it could go just about anywhere." In addition, muffins, cookies, bars, and cakes are all safe bets.
Is it OK to just sub olive oil for butter at a 1:1 ratio? How about when subbing for other oils?
When subbing olive oil for butter, its' best to use a 3:4 ratio. Here's a super helpful chart for conversions. If you're not into math, you can always eye it and just use slightly less olive oil than butter.
When subbing olive oil for other oils, it's a simple 1:1 ratio.
Can I use some olive oil and some butter or other oils in one recipe?
Sure. If you are nervous about missing the buttery flavor of your favorite baked goods, don't be afraid to go halfsies. "When I substitute olive oil for part of the oil or butter in a recipe, people always ask me, 'Hey, what did you put in this?' It has a subtly rich taste that people can't quite put their finger on," says Chappell.
These amazing Salted Double-Chocolate Olive Oil Cookies use both butter and olive oil, as does this Olive Oil Marzipan Cake from the celebrated Mediterranean eatery Fig & Olive.
Is there anything to be wary of when subbing olive oil for butter?
If you are making baked goods with a flavor profile that really depends on butter — such as butter cookies, croissants, or pound cake — you may want to stick with butter. Also, for frostings, you'll want to use a room temperature solid such as butter, shortening, or coconut oil.
Get Baking!
Ready to try your hand at baking with olive oil? Here are three recipes that are sure to tantalize your taste buds: