These 11 Inspiring Before-and-After Transformations Prove BBG Works!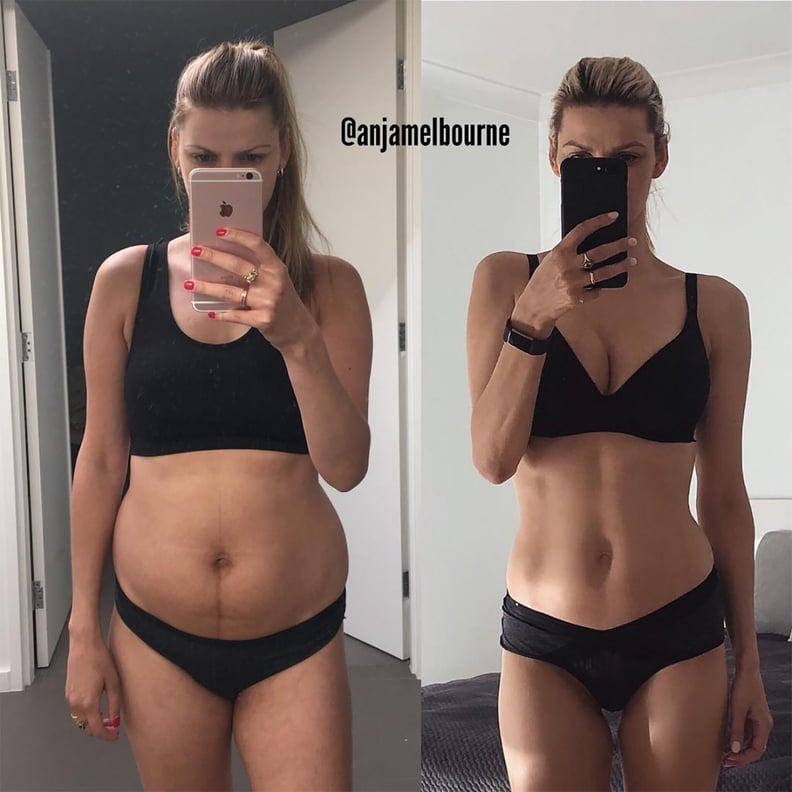 If you've been thinking about starting the BBG program (which stands for Bikini Body Guide) from Kayla Itsines, scrolling through these before-and-after photos and quotes will make you want to sign up today. You'll see how hard work, consistency, and dedication transformed not just their bodies, but also their mindsets.
01
"Picture on the left was from Jan. 2018 and picture on the right from today (42 wks of bbg)."
02
"I would get all my workouts in one weeks and then barely get one workout in the next but I KEPT GOING and you know what?! YOU CAN TOO! So what if you miss a few or you have such a busy week and life gets thrown upside down. JUST KEEP GOING and TRY BETTER THE NEXT WEEK! YOU GOT THIS GIRL!"
03
"My progress from week 1 to week 20 of @kayla_itsines bbg program. I feel better than ever and most importantly stronger."
04
"Diving into something new or taking on a challenge can be scary but I promise you with the right mind set, people with you every step of the way, and a positive attitude you can accomplish anything."
05
"Another one month progress shot."
06
"I FEEL like Wonder Woman today. Not because the costume fits, or that ive gained some muscle — I feel like it because I am fueled by self love and a sense of confidence. Two qualities she teaches us."
07
"16 weeks of @kayla_itsines BBG. 8kgs down and feeling fitter and stronger. My asthma has improved too👍"
08
"It took 27 years to gain the weight, so I know it'll take time to lose it. I've loved this journey so far and I can't wait for more to come💕"
09
"My main purpose in sharing my story is with the hope that SOMEONE will see this and become inspired to take their life back into their own hands if it somehow slipped away from them like it did for me. It IS possible to become WHOEVER you wanna be because your happiness is in YOUR hands, and your hands only."
10
"I could not do a single Burpee when I first started BBG, but now I can do like 2 (jkjk 😜). It's a few more than 2, but it's still a work in progress."
11
"I can honestly say right now...I'm the happiest I've been in as long as I can remember. I've finally stopped putting so much pressure on myself to try and be this perfect human (because perfection doesn't exist) and am just living and enjoying life for once."