The Breakthrough That Helped 1 Woman Lose the Last 15 Pounds
Sam was working out five to seven times a week, teaching class at her blossoming studio Fuse45 in Michigan, and prepping to compete on Jillian Michaels's show Sweat Inc. Still, she couldn't shed the last 15 pounds she'd been holding on to. "You know your body better than everyone else, and I knew I was bigger than I needed to be. I was thicker than I needed to be," Sam recalled.
Samantha Before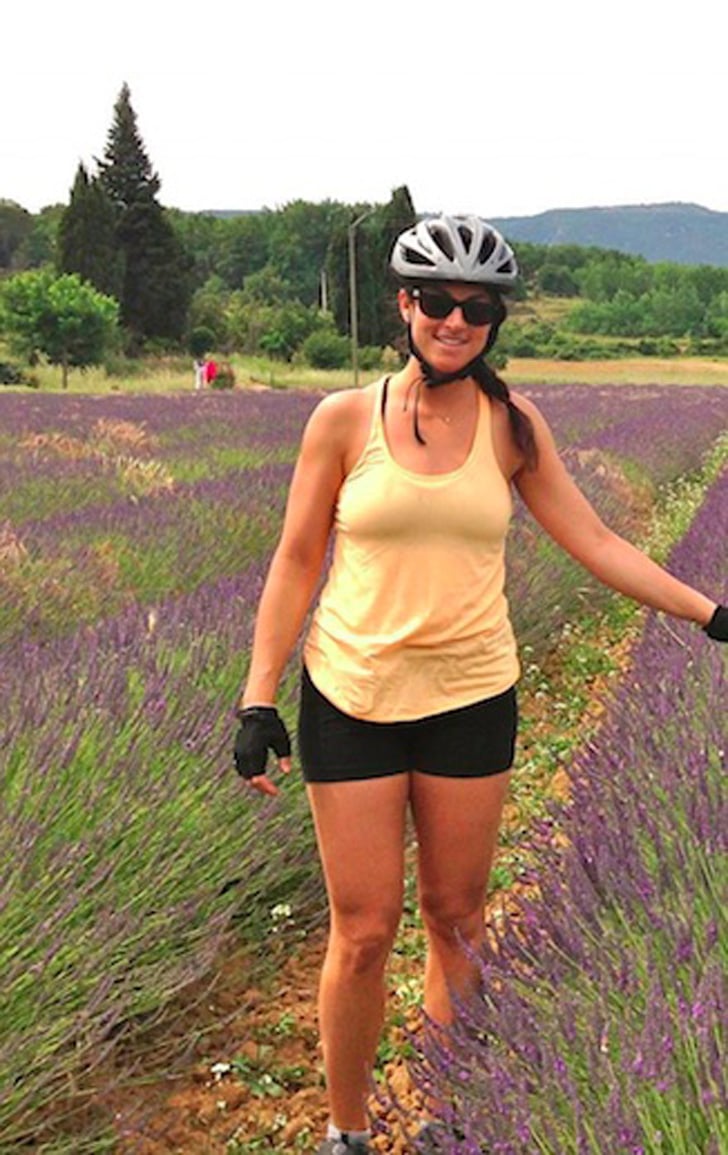 Sam had little success with dieting in the past and decided not to go it alone this time. Instead, she linked up with Ricki Friedman, health coach and creator of Break the Weight, to determine what was holding her back. Since Sam was already incredibly active, her major lifestyle changes needed to happen in the kitchen. In a little over three months and without making a single change to her workout routine, she lost 15 pounds.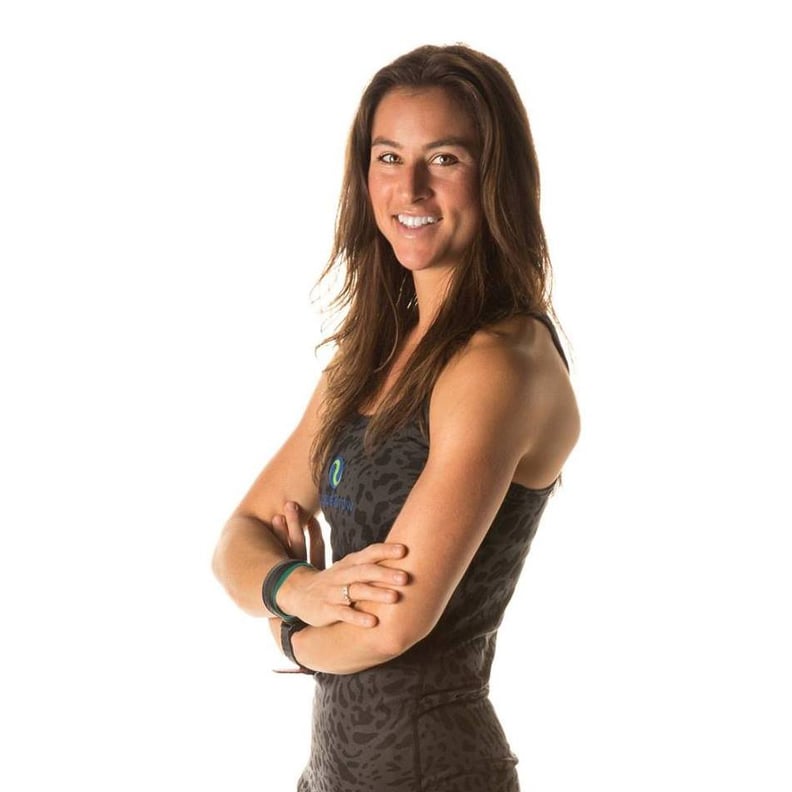 A self-described "good eater," Sam dealt with quantity and portion-control issues, often finding herself feeling stuffed after mealtime. "I really struggled with actually recognizing what and how much I was eating. I've learned that food really does excite me and make me happy more than I realized before. I am envious of the people who don't think about their next meal or care too much about what they will order at a new restaurant. Since I am one of these people with an emotional relationship with food, I learned that I have to be extra aware so I can make the right choices even in the hard moments."
"It is especially hard when you are used to being really fit, really active, and you are burning a lot of calories, and you feel like you can eat whatever you want, just like when you were 15 or 16," Sam said. "Our metabolisms are not what they used to be when we were younger." Sam began taking a short walk during and after meals. She started walking 10,000 steps a day (a staple in the BREAKER program) that was separate from working out. Samantha credits walking and says that it helps her have a clear head, which helps her make better choices.
Health coach Ricki determined the amount of calories Sam needed to eat to support her active lifestyle (around 1,600 each day), and Sam began journaling her food with MyFitnessPal to keep her choices in check. Here's what an average day of meals looks like for Sam:
Breakfast: She used to load up on a big breakfast of nonfat yogurt, oatmeal, nuts, and a banana, but later Sam realized that while all those foods are healthy, it's simply too much. Now, Sam only eats the oatmeal and a small portion of nuts, which keeps her full until lunch.
Lunch: Sam makes her own salad at a local grocery store most days that's 40 percent protein (either salmon or grilled tofu), 40 percent greens, and 20 percent carbs (usually quinoa or sweet potato). She usually dresses her greens in lemon juice and olive oil.
Dinner: If Sam is cooking at home, it's typically salmon or chicken plus a cooked green like brussels sprouts or sautéed spinach. When she doesn't have time to grocery shop, she always has whole-wheat or lentil pasta on hand, so she can whip up dinner quickly. If she's out to a nice dinner, Sam orders fish with double veggies instead of a starch. However, if she has been "good and controlled all day," she isn't "crazy picky about dinner."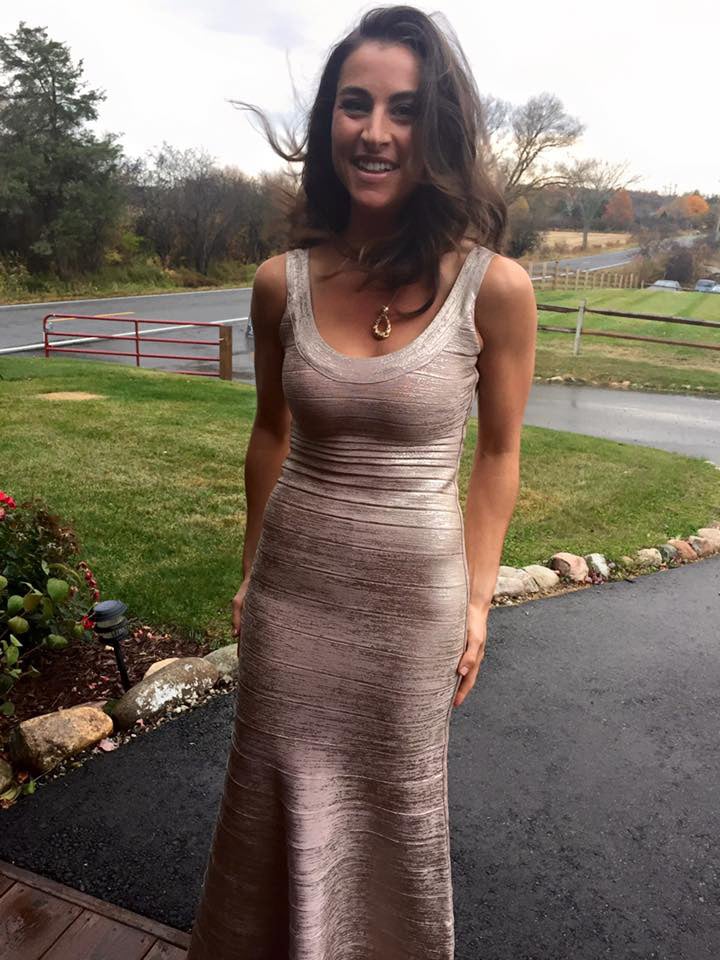 In her new program, Sam didn't cut out entire food groups or say goodbye to her favorite treats forever. "If I go to a party and all they have is pizza, I have one piece instead of three," Sam explained. "I am a partier, and if there is a pizza party, I am not going to be the girl who says, 'No, I don't eat that.' I had to learn if I am going to have the pizza, how am I going to correct it in other areas?"
For Sam and so many other women who want to see a change in their shape, it is all about finding this balance with food. As much as we wish an extra workout session would make up for a ton of indulgent choices, the truth remains: even when you're working out like a badass, abs are made in the kitchen.